Without a local bank account, expansion is pointless. How to open one? And when to set up a Ltd.?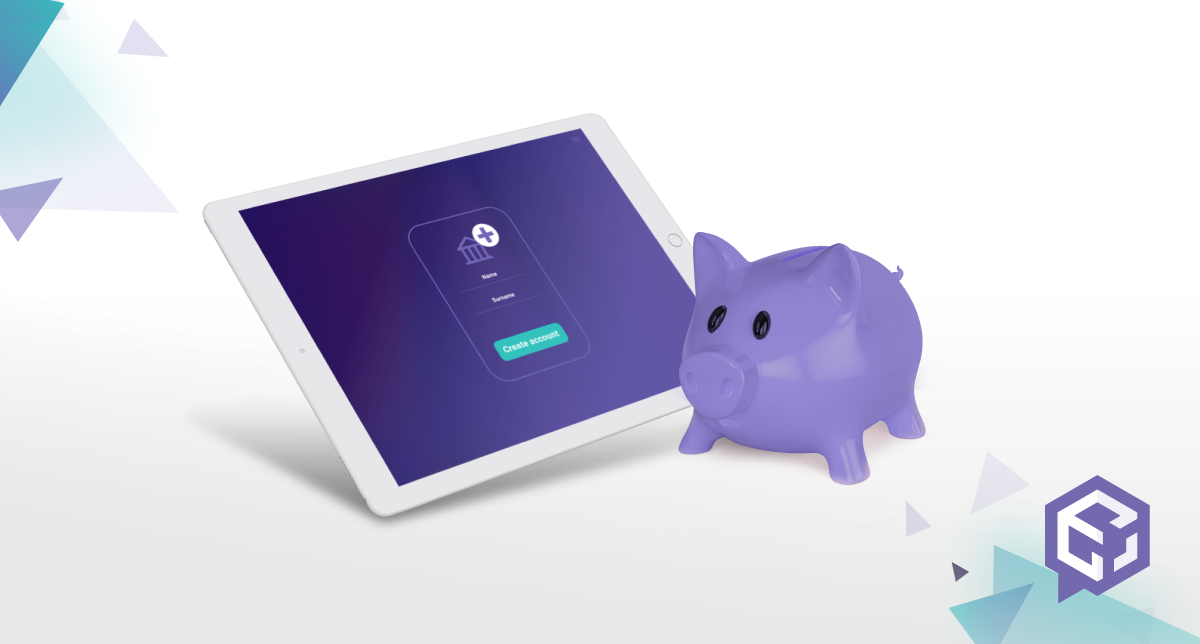 Setting up a local bank account is not mandatory when expanding an online store and so the benefits of a local account are overlooked. How to deal with VAT registration in a given country and when is it worthwhile setting up a new Ltd. abroad? It is often the little trifles that determine the success or failure of an online shop in a given country. Think about them. Mastering these trifles will catapult you into the saddle and make scaling easier.
Three levels of expansion:
Opening a local bank account
Registering for VAT in a new country
Establishment of a trade company 
For the purposes of this article, we use the following simplified procedure It is not always advisable to proceed exactly in this order Sometimes the main and only thing you need abroad is an active bank account. Other times, when entering a new market, you arrange all three simultaneously It depends on a few factors so let's talk about what they are. 
When to open a bank account abroad
Is it mandatory? It is not, but we strongly recommend it. 
When is it convenient? From day one, when you start sending packages.
"You should open a local account automatically, if you are serious about expansion," 
The reasons are as follows: 
Save on collecting cash-on-deliveries in local currency and avoid unnecessarily high fees to courier companies These additionally work with central exchange rates on which you can lose money. "Most Europeans still prefer to pay upon delivery, so cash on delivery is something you'll deal with a lot. Especially if you are a new online shop and the target audience does not see enough references," points out Helena Luxová, consultant at Meriglobe 
Save on payments from your local payment gateway. If the money went into your Czech or Slovak account, the banks would charge fees on both sides (not to mention the automatic currency conversion at the central exchange rate). The furniture search engine FAVI, for example, has a local account in all the countries where it operates. "Currently in the Czech Republic, Slovakia, Hungary, Romania and, more recently, Croatia. Many clients prefer to pay by bank transfer in local currency and for this case it is preferable to have an account in a local bank," explains FAVI CEO Jan Zajíc.
Most Europeans still prefer to pay upon delivery, so cash on delivery is something you'll deal with a lot. Especially if you are a new online shop and the target audience does not see enough references.
Allow customers to pay directly by bank transfer. "You will thus simplify purchases from you. Otherwise, if you use the Slovak IBAN for payments in Slovenia, for example, the customer will start to speculate: Is it a local or foreign company? Why do I have to send money abroad? Won't I have a problem with the complaint? We always tell our clients: "If you've done a good job of localizing your website, the mention of a foreign account in the payment terms may surprise a customer. And ultimately discourage them," says Paweł Bilczyński, Sales Manager for Poland at Expandeco. 
You will increase credibility and, ultimately, even conversions. This is related to the previous point In Silvia's experience at Expandeco , shoppers need to consider whether they want to pay unnecessary bank charges: "Banks are charging fees on both sides and currency exchange takes place. For goods costing €10, customers will think carefully about whether they want to pay another eight in fees."
Simplify your refunds for complaints. A transfer will be very fast, without the burden of any fees or exchanging rates. 
You will facilitate the establishment of partnerships. Some courier companies, payment gateways and other service providers require you to maintain a local bank account. 
You make a friendly move towards customers in a new country. When you simplify their shopping experience, you gain their trust (in other words, you will not arouse distrust in them), and increase the likelihood that they will buy from you (that nothing will deter them from buying from you). 
What do you need for this? 
The conditions for opening an account vary from country to country. Each country, and even each bank, has specific requirements and internal guidelines to follow. The whole process takes, according to Expandeco's experience, one to two weeks. 
The following documents are most frequently requested by banks: 
Extract from the Commercial Register (not older than three months). 
Trade license.
Confirmation for VAT registration, etc. 
All officially translated and notarized. 
What is FAVI's experience? "Different banks in different countries requested different documentation to open an account. In Hungary, for example, we were easily able to open an account with the help of a Czech branch of the same bank For some institutions, it is again more complicated to add Internet banking access for other colleagues or to provide automated payment matching," says Jan Zajíc 
Expandeco TIP: How to choose a bank? Try yours first. "Most banks and banking groups operate internationally and have local entities. Ask at your branch if they can help you set up an account," advises Tomáš Vrtík, :and feel free to try multiple times. Ask your bank if you are an interesting and important enough client for them, if they are willing to go to put in the effort with working with you If your branch is in a big city, say Prague, Bratislava or Brno, there is a high probability that the answer will be yes."
How does the opening of a business account abroad proceed?
"The bank verifies every foreign company. Always want to know the reason why you want to open an account in a given country. Most of the time you just need to say you are an online shop and you want to have an account for easier, faster and more cost-effective transfers," describes Paweł Bilczyński from Expandeco. Most banks want to know the name of the online shop to see what the prospect is like and how trustworthy it is, if there is visible activity on the site, etc. According to Helena Luxová, in Germany, for example, banks also ask detailed questions about where the payments will come from and where you will be sending the money. "As a rule, all of this is done online, documents are submitted by email. We communicate with the bank on your behalf," Silvia specifies. Sometimes the managing director has to come in person and in other cases the bank will request additional documents. 
"This is followed by the approval process itself, with banks reserving the right not to open an account without giving a reason. It's good to know, but don't stress. This happened to me once with a client," Silvia explains. Once approved by the bank, it is followed by a personal visit to sign the contract. "With clients, I go to the bank in person and always make sure everything is ready. The bank advisor will usually still ask for the date of birth, the mother's maiden name and will want to see a valid ID card. This is followed by a signature,"  concludes Silvia, who helps Czech and Slovak companies open accounts in Poland.  
Expandeco TIP: Please note that in some countries, such as Romania and Bulgaria, the establishment takes longer. Tomáš Vrtík advises finding out the specifics of a given country from other Slovak and Czech online shops, which are already doing business there: "It's no secret that our e-commerce community works reliably in this, everyone shares know-how and many of the - often the most important - information you find out first-hand." In Poland, for example, a one-off fee of PLN 1,000 (approx. EUR 223) has been introduced in the past six months, which is paid to the bank by every business entity with its registered office in another state.
!
Banks sometimes offer an apparent solution. "If you are expanding into Poland, for example, your bank may offer to maintain a sub-account in Polish zlotys. Be careful with this, because it won't solve anything. It just means that you can now receive payments in zlotys to your account. That's all. You are keeping the same (Czech/Slovak) account number, which confuses Polish shoppers, and you are still paying international transaction fees," points out Paweł Bilczyński.
When to register for VAT in a given country 
Is it mandatory? Yes, if you exceed a certain turnover or meet other conditions. 
When is it convenient? If you're making a good turnover in a country and you want to stay there, there's nothing else you can do. Voluntary registering without exceeding the limit may be appropriate in the case of B2B. 
"You usually have to register for VAT abroad when you exceed a certain amount of turnover in 12 consecutive months. VAT rates vary widely from country to country ," points out Tomáš Vrtík from Expandeco Germany, for example, has double taxation (you pay both to the state and to the federal state), Ireland, on the other hand, has one of the lowest tax burdens at 13.5%. If you operate in Austria, Germany and Hungary, you need to track the metrics for each country individually. The limit for Germany is 100,000 euros, Hungary has a ceiling of 5 million forints, and so on. 
What to watch out for
However, there is an exception. "Immediate registration for VAT regardless of turnover will not pass you by if you have a warehouse in the country or have goods stored in a shared warehouse such as Amazon," adds Helena Luxová from Meriglobe. 
A local Ltd. is worthwhile if you are opening a brick-and-mortar store and want to hire an employee.
When is it worth setting up a Ltd.?
Is it mandatory? It is not. 
When is it convenient? If you are planning to establish a branch or showroom in the country. 
"No law requires you to establish a com. In addition, it is a relatively demanding process (it is not so much about setting up the company itself, but mainly keeping accounts and everything related to the management of the company). For a majority of online shops this step is not necessary. A local Ltd. is worthwhile if you are opening a brick-and-mortar store and want to hire an employee,"  Tomáš Vrtík sums up. FAVI, for example, has not reached that point yet, says Jan Zajíc, head of the furniture search engine: "All of our projects abroad are run by a Czech company and it suits us perfectly. We operate in the European Union and we do not see any obstacle in not having another entity established in a given country."
In general, Tomáš Vrtík, the head of Expandeco, advises to look at the whole thing pragmatically and consider all variables. Sometimes the reason for setting up a company can be the fact that you will gain more credibility and respect than a so-called player from the East. This is true when expanding into Germany, Switzerland, Great Britain, but also neighboring Austria. Other times it makes sense to set up a local branch for tax optimization. Helena Luxová then recommends considering the distribution system: "If you are importing goods by ship to a Polish port, it is more convenient to have a Ltd. there to clear the goods than to move them to the Czech Republic and then back again. Countless factors play a role."
Conclusion: Every country is different
Whether you are interested in opening a bank account, registering for VAT or setting up a company, always take into account the specifics of the country in question. Explore online, inquire in the e-commerce community, or contact us directly. 
Did you like the article?