The Cost of Expansion: Marketing Strategy and Bank Accounts III.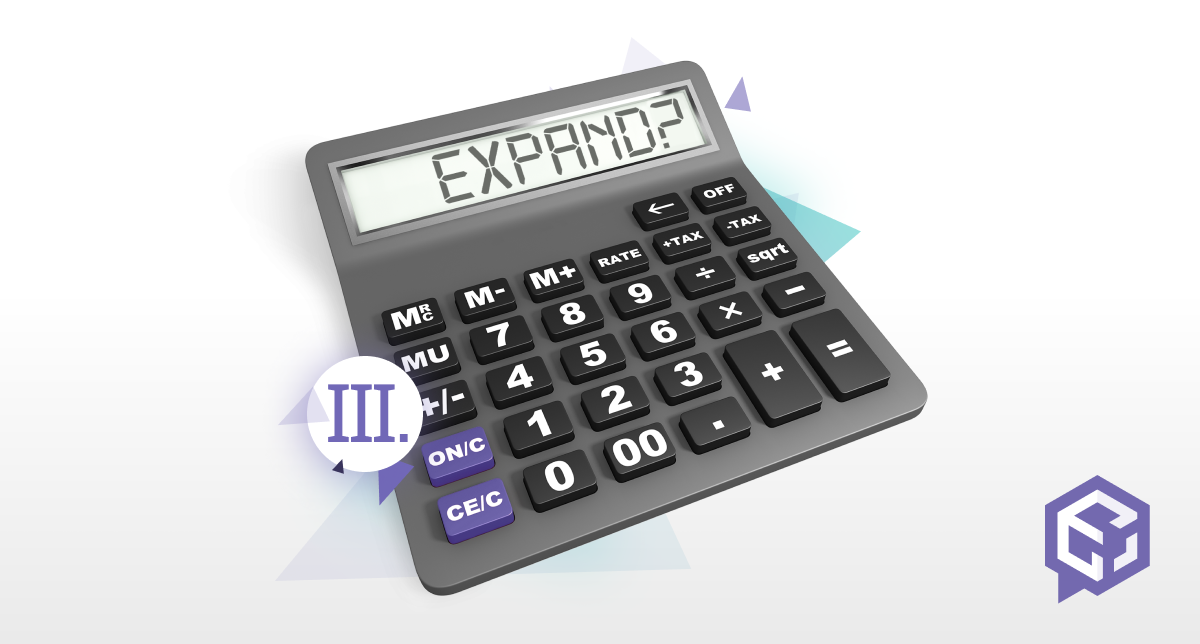 In this article, you will read about the expenses you will have to incur when developing a marketing strategy and setting up a bank account in a new country. You will gain the know-how, along with specific figures for each service, to help you choose the right path: whether on your own or in partnership with a specialist agency.

Developing a Marketing Strategy
In parallel with the localisation of the website, preparations for market entry or various teaser activities are underway. The tools you'll build your strategy on include performance tools like Google Ads, Google Shopping, Facebook and Instagram Ads. Creating content across networks, i.e. in emails and newsletters and blogposts, creating e-books and case studies, PR. All the way to linkbuilding and collaboration (partnerships, events, webinars, including popular influencers). Last but not least, it is also about bidding on price comparison sites or, in the case of expansion to the West, about Amazon's paid tools. 
When developing a strategy, you should evaluate your goal, your current team and their skills, time, knowledge of marketing channels in the country, the long-term horizon and whether you plan to expand to other countries. Of course, last but not least, budget is essential: both the number you would ideally and realistically be willing to pay for the strategy, and the higher amount you are able to set aside once you understand the benefits. Whether it's the benefits you'll get from investing in two full-time people or an agency partner.
Cooperation with an agency: Trust and willingness to change established ways
You can carry out a marketing strategy for the first time with an agency. According to Peter Csemez, director of the digital agency paravan interactive, imagine it as a number of people with different specialisations who have a large amount of know-how and the ability to execute it. You hire all of this out, either on a one-off basis (before you enter the market) or on a long-term basis for a monthly fee/success fee. 
When a client invites us to create a marketing strategy, it's not just about marketing. Our goal is healthy business growth.
For one market, count on an investment in the thousands of euros. When choosing, be guided by whether the agency fits you on a personal level, its track-record in the vertical in which you do business, and what it offers in terms of scope of services, performance, method of working, speed of delivery, etc. NPC [National Business Centre], as an entire agency, should inspire and build trust in you. Only where there is trust, will then there be a willingness to change things, to cut or add. "When a client invites us to create a marketing strategy, it's not just about marketing. Our goal is healthy business growth. We start with an analysis, we are the only ones on the Slovak market with the Google Market toolExplorer, so we incorporate valuable insights into our own know-how, we evaluate the competition in detail, how much online marketing costs, the purchasing power in the country.
The marketing strategy itself depends on the type and segment of the online shop and its goals. Each project is set individually and factors such as logistics are also reflected in marketing," explains Marek Vidovič, Senior E-commerce Consultant & Head of Sales at ui42.digital. "It can be said that PPC and Facebook/Instagram ads are a must. For the fashion segment it can be Google Shopping, local options like influencers or Youtube Discovery Ads, then towards the West, Amazon, for example." In the B2B segment for the client, a toner retailer, among other things, it was an audit of the current marketing prior to expansion. "With thousands of products on offer, the client was struggling with over 60 campaigns that were time consuming and inefficient to manage. We started by simplifying ad groups with an emphasis on the conversion value of each keyword. We reduced the number of campaigns to eight. The Polish and Hungarian market launches were then 5x faster," writes the ui42.digital team in a case study. 
Building your own team pays off with repeated expansion 
The cost, both in time and money, is also significant: logically, when building your own team, you need to hire people, build and lead a team with all that it entails. Online shops often address the issue of the expertise of individual team members, as you'll want to manage everything from SEO audits and the Google Analytics setup, through Google and networking campaigns, to content creation, local media market knowledge and influencer outreach, including key people contacts. You can hardly find all this in one person. On the other hand, if you decide to build your own team, Tomáš Vrtík sees economies of scale as a compelling argument for the future. 
"A lot of online shops have their own marketing teams and they are they are very satisfied. As Czech e-commerce is developed, people in the industry are also very knowledgeable, have excellent skills and can sell them when expanding into Central and Eastern Europe in particular," he says. "If you build your own team, there is a high probability that you will be able to break through to the East with a little help from local consultants. At this point, when you've built your own know-how and successfully replicated it, expanding on your own starts to make sense."
Is there a LEAN solution for marketing?
According to Tomáš, online shops should use the agile way here as well: "The most common strategy for expanding abroad is to tap into initial performance channels like Facebook and Google Shopping, and gradually add other marketing channels that might work." Petr Schwarz from BabyNábytek.cz adds that it is relatively easy to start an online shop in this way. Many companies start this way. 
At some point, however, you get stuck at a certain turnover, based on his experience. You can then add more and more countries - and you'll be much better off than if you only had a Czech or Slovak online shop. But at some point you will have nowhere to grow. "Turnover starts to stagnate, you're at a tipping point where you have to start to address quality. And this is already quite a difficult discipline, where you may find that unfortunately you don't have enough profit to improve quality and it would mean a considerable investment for you," shares Petr. "Especially in terms of the costs of performance marketing, whether you will handle it yourself or outsource it, they must be managed efficiently. I recommend aggregating the data and monitoring the numbers at a global level and applying the things that work across language versions. I would liken it to playing a computer strategy."

Creating a Local Account
"You need an active local account in the local currency from the first day you send packages," such as Tomáš Vrtík has tried and tested. Why? You will save on collecting cash on delivery in local currency (here, the further east you go, the more dominant cash on delivery is) and avoid unnecessarily high fees from courier companies (who, in addition, work with central currency exchange rates, which you can lose out on, or require you to have a local account to cooperate). 
This way you'll increase your credibility and ultimately also conversions. You'll allow customers to pay directly by transferring money to a local account. They don't have to think about how much the bank will charge and whether they want to pay another eight euros in fees on a ten-euro item. They simply buy from you because they see a fully localised buying process, including the bank account and payment gateways they are used to. You'll also make it easier to refund for claims. The transfer will be fast, without the burden of fees or exchange rate transfers - and buyers know it too, who in turn won't have to wonder if the goods will arrive later than from the local online shop, if they will have a problem with the claim or with arguing with you in their own language, etc. According to Tomáš, in the end it's all about being helpful to customers in a new country. 
Most of the paperwork can be done online, you just have to go to the place to sign.
The one-off cost of setting up a Hungarian, Romanian or Bulgarian account ranges from €500-1500 with everything included, i.e. travelling to sign the contract, official translation and assistance at the bank. "Most of the paperwork can be done online, you just have to go to the place to sign. At Expandeco, we will guide you through the entire process, including communicating with the bank and assisting you with a personal visit. Within two to three weeks you usually have an account open," says Silvie Lenčeš, Sales Manager for Poland at Expandeco. 
Did you like the article?