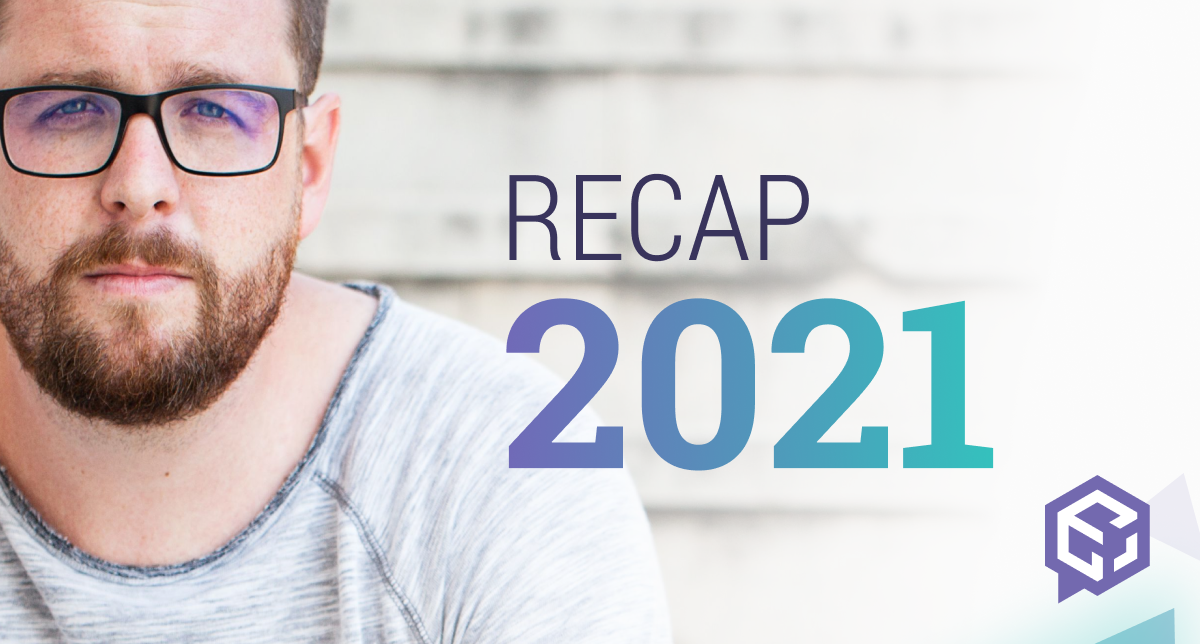 Thank you, good! But not good like in school, like getting "C", but naturally, like a person, pretty well in a moment of weakness, I would write that we actually had a great time. 2021 was generally a very good year for us. The feeling of whether and what could still be done was battling inside me with great enthusiasm. Unlocking Expandeco's full potential will be one of the biggest challenges of 2022.
Before writing this blog, I read previous recapitulations, the tradition of which began in 2018. It's always an interesting reading for me. I'll tell you why. In each year-end blog I tried to predict what the next year would look like from the company's perspective. The reality was, of course, almost always different from what we imagined. But this awareness involves something else. 
We started to seriously build Expandeco from 2016. Even today, we still have a lot of energy and desire to build the company. We have the proper business appetite, we are constantly dissatisfied. It's such a constant chase for progress. You have to enjoy it, otherwise it's "pain" and depression. And actually, it's often pain and depression, but when you accept it as part of the game, it's easier for you to live through the hard days certain to come. This is part of our core competencies. 
I'm glad to see this "drive" in my colleagues as well. The approach of management and colleagues has been the driving force behind the whole company over and over again. Another of the important challenges will be to keep us experiencing our own/personal as well as company usefulness and joy of work.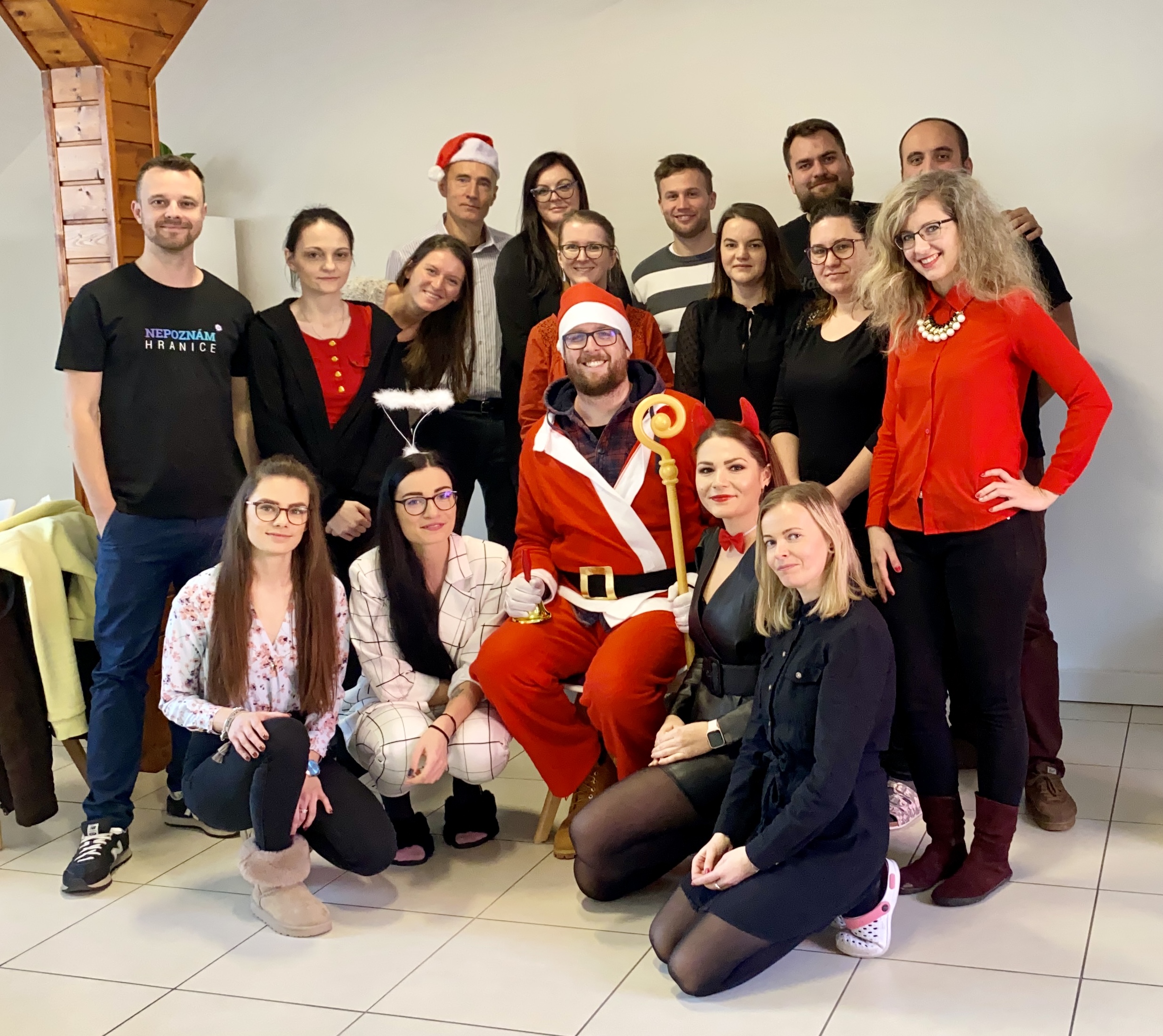 And now the most important things that happened at Expandeco in 2021
New Website
We have a new, nice and structured website. There's a lot of high-quality content within the blog, interesting case studies. We more clearly communicate the services with which we are at home. Customers increasingly perceive us as a reliable partner in the provision of international customer support (currently in 12 languages), web localization and translation (all European languages + Turkish) and reverse logistics solutions (16 European countries covered).
New Branches
We have moved from the provincial city of Nadlac to the beautiful city of Oradea, a city of 200,000 people, whose potential allows us to grow in Romania faster. 
We have also moved within Poland  – from the city of Skoczow to Chorzow, where we are building our Polish entity and team. We see immense opportunities in Poland. Currently, turnover from Poland accounts for approximately 10% of the company's turnover, with great potential for further growth.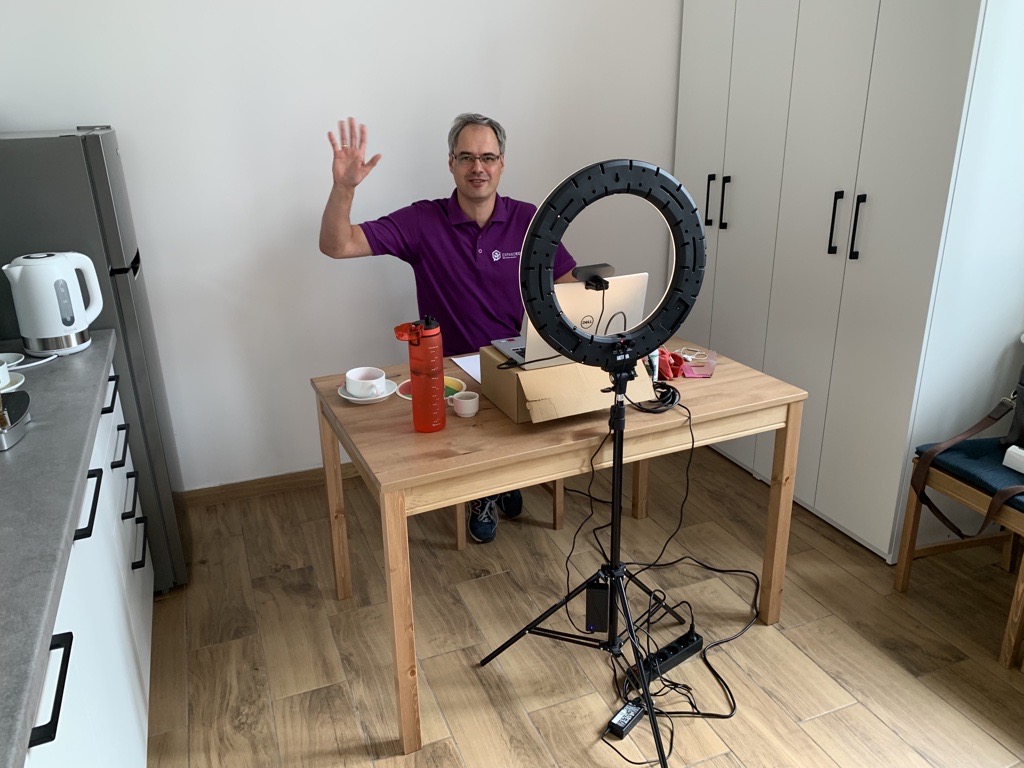 Our Country Manager Paweł Bilczyński in polish Chorzów.
We have opened an office in Brno, which means closer contact with our partners in the Czech Republic. We currently have a  two-member crew in Brno, and we are looking for junior/mid e-commerce merchant/consultant to join the team. If you know of someone or have found yourself in this position don't keep it to yourself. Please contact Tomáš Ružička, our colleague, who has had a very successful year of business in the Czech Republic and would be happy to welcome the necessary reinforcements.
We moved from the border town of Dunakiliti to Budapest. Hungary has traditionally been a strong market for us. What brought us to the capital was the desire to improve our services even more. After a few months, we evaluate this change very positively, only in terms of reverse logistics. Our solution is very popular among expanding online shoppers, customers have gotten used to bringing their returns to our collection point in person from day one, which greatly increases the credibility of online shops in the eyes of Hungarian customers. 
We also want to dust off our business activities in Hungary Therefore, we are currently looking for a more experienced country manager/e-commerce sales/consultant with Hungarian, who will help us with our plans.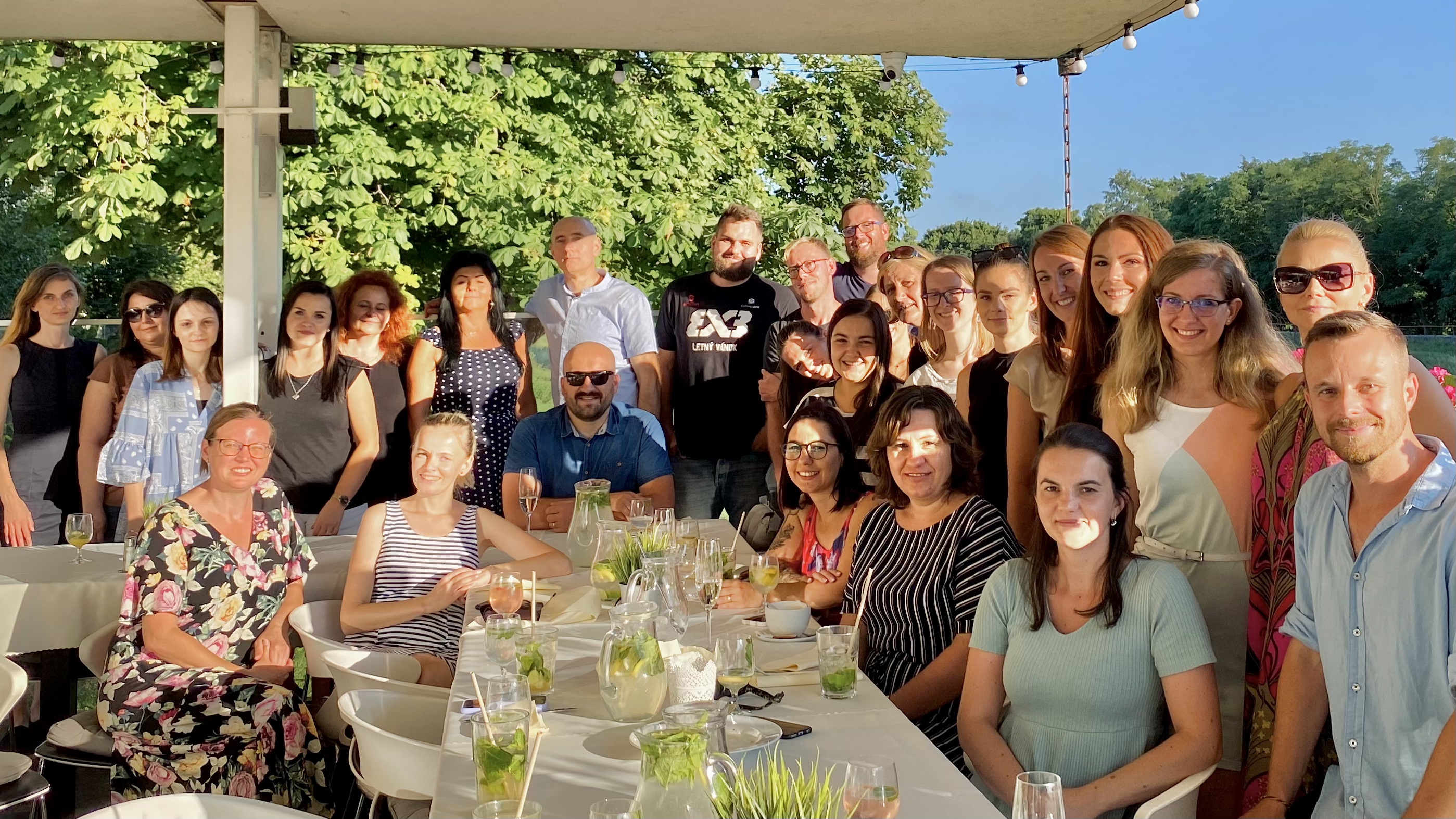 Translation Management
We also did a good job in the translation field. We grew turnover in this field by approximately 70%. We have improved our internal translation management. Clients have an accurate overview of prices, delivery dates and the scope of the texts. Everything is as transparent and user-friendly as possible for clients. 
Another big thing is automation, creating translation memories, machine translations, translations via API, or even source code translations themselves, which do not lose their functionality. We are currently finalizing our ISO quality management certification.
I dare say that we are one of the top suppliers of translations and localization for e-commerce in Europe. Thanks to our know-how and cutting-edge tools such as Memsource and DeepL, we have saved our clients tens of thousands of euros. My colleague Andrea has written in more detail about how translations work here. The Klarstein case study on how the brand maintains a unified tone in 9 languages simultaneously is certainly worth noting.
Customer Support
We grew turnover in this area by approximately 40%. I'm pleased with the stability of the team. From a technical point of view, we are switching to a helpdesk solution from the Czech company Daktela. According to behind-the-scenes information, we are one of their most demanding clients. Guys, if you're reading this, I'll take that as a compliment. :) I believe that thanks to mutual cooperation we will shift the level of customer support again even higher. In 2022, this department will undergo major changes that will benefit our clients in particular. However, I will keep more information for you in the meantime as a surprise for the new year.
Reverse Logistics
Turnover grew by +110% The best way to apprehend how our reverse logistics works is through our client's Bibloo case study. I strongly recommend it as an inspirational reading. We have a number of interesting internal projects in progress, we are currently looking for the head of this area. If it is read by a senior manager who wants to build the reverse logistics area, has at least three years of experience in logistics and ideally also in e-commerce, I'd be happy to talk about opportunities to work together. 
A few more numbers and interesting facts from our "kitchen"
We currently have over 60 internal colleagues working in 7 countries. Turnover grew to 1.9 million euros, which is YoY about 35%. If you don't like the percentage growth, you make a good point. We grew on our main services as I wrote above, but in 2020, due to Covid, we generated an additional EUR 200,000 turnover from other business activities that we did not operate in 2021. 
Clients are showing us their favour again this year, which I appreciate very much. We currently have approximately 170 active MRR-based clients. We have handled more than 400,000 customer requests in 12 languages, processed more than 135,000 returns in 16 countries, translated an incredible more than 15,400 standard pages of text into more than 20 languages.
We delivered almost 120 hours of lectures at about 30 mostly online events and webinars, with the participation of almost 800 listeners from Slovakia, the Czech Republic and Poland. We have prepared the Export Academy separately for Slovakia and the Czech Republic. You can still see the hyped-up content from the Czech version in high-quality footage and top productions on the web at www.exportacademy.cz.
For the third time in a row (uhm!) we have been ranked in the Deloitte Fast 50 Central Europe.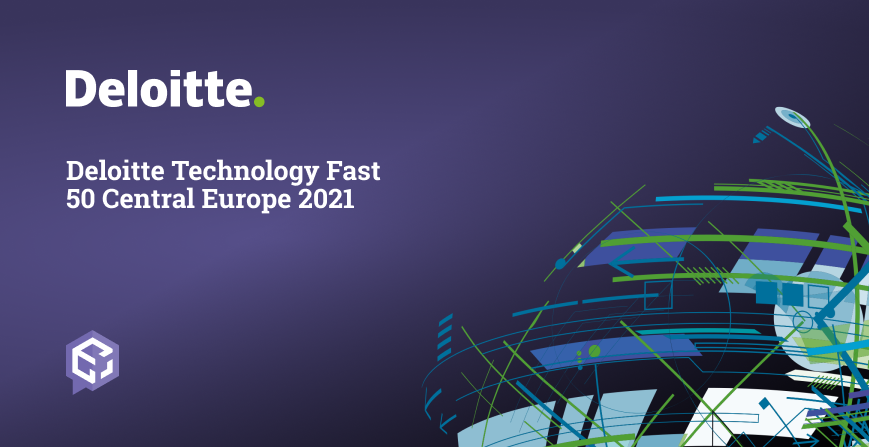 In December, we completed the Czech-Slovak book Women in E-Commerce. If you don't want to miss out on 13 stories of inspiring women, log on to www.zenyvecommerce.sk and we'll keep you posted about the sale. There are already 2,000 books in print.
Expandeco is simply gaining momentum in all respects. And also because...
I'm looking for my substitute
I've been communicating this internally for quite some time now. As the boss of over 60 people, I see my strengths, but I also see my weaknesses. Long story short – I am looking for a COO (prospective CEO) because I am not fulfilled by the executive part of my job and I don't think I can be as good at it as Expandeco deserves. I'll try to add a n honest chatter to this information. I believe that it will help the potential candidate to perceive not only me, but also the opportunities that accompany this position.
I realised that Expandeco needs to bring onboard a more structured boss at this stage, a strong executive with a "clear aim at the goal" who had the experience of managing a larger number of people.
I believe that my future partner is also a person with his/her heart in the right place, that he/she knows how to implement corporate strategies, is career-oriented as COO/CEO, and is process-oriented.
I'm not looking for an extra. I don't need a puppet in my hands to blindly execute my orders. I love to surround myself with clever people I'm thrilled when someone can take responsibility for their decisions. I like it very much when someone leads me out of a mistake, not afraid to oppose arguments, ideally based on data. I'm not one of those owners/bosses who procure penny items in the company and needs to be informed about everything at all times. I hate micromanagement, and I don't demand it from anyone. I consider myself a benevolent and open-minded person. I'm authentic, I think I know how to motivate people properly. I try to create a safe working environment and work with human potential. I know how to encourage and I always play fair. 
I don't want to leave Expandeco, but I want to focus more on areas where I can add higher added value to the company. I feel strong in more creative areas, I want to work on corporate strategy, new products I enjoy leadership, building good relationships not only with my colleagues, but also with business partners.
The position we want to fill is the most important in our company's history.  If I have struck a chord with you, and you like my words, get in touch with me (+421 917 333 231). I would be happy to talk to you about the current situation and Expandeco's bold plans. 
In order not to remain indebted to any tradition…
...I'll tell you my turnover prediction. I believe that I can estimate 2022 better because of what our CFO David told us on what our +- turnover will be. :) We are aiming for 2.8 million euros, so keep your fingers crossed. On our behalf, I promise that we will always do the best service we can, that we will be fair, that we will admit to our failures, and that we will always go the extra mile for our clients.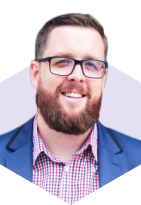 Thank you! This thanks belongs to my family, who support me in doing what I love, my colleagues who I can rely on, the e-commerce community who respect us and the clients without whom we couldn't have had another successful year. Friends, I wish you all the best in 2022!
Did you like the article?