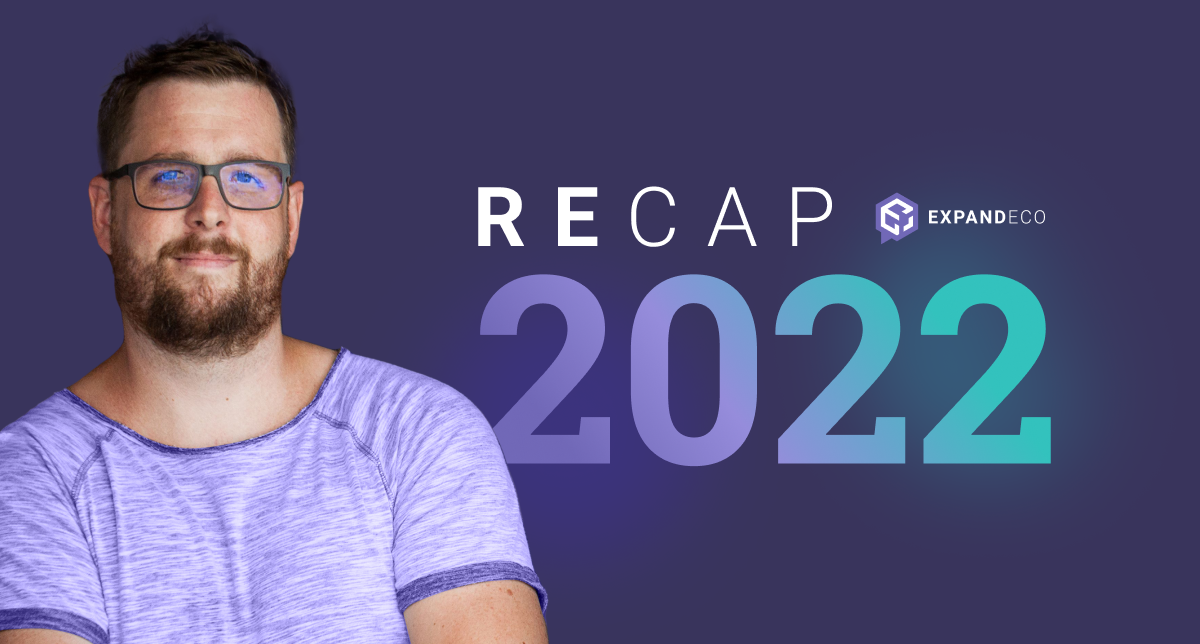 "FURT DAČO" was the working title of my now somewhat traditional year-end review blog, in which I try to summarise the highlights of Expandeco's year. This pretty much sums up the year-round hustle and bustle along with the dynamics in the company.
I have been reading through the blog from last year as I usually do each year. It is always such a proper punch to the stomach.
I don't just mean the growth estimate, which of course we missed, along with the entire e-commerce market. It's very interesting to read one-year-old texts, opinions and comments on events in one's company. At the same time, reality always shows us how wrong we are concerning our plans. 😊
Was it also the case that what you thought was great a year ago doesn't seem so great to you now? Has a high priority job become an unnecessary drawer project? I could find plenty of such examples in Expandeco.
If I were to exaggerate, I would say that everything is basically different than we "planned". I am tapping my forehead wondering how we actually managed Expandeco's 70-odd colleagues without THAT so far. When I examine my bubble, my entrepreneur friends and most of the companies in our Czech-Slovak e-commerce family, I somehow suspect that I won't be alone in THIS. Maybe I'll help someone wake up and experience the same WTF moment.
So spill it already, Vrťo, what's going on?
STRATEGY is the word. We lacked STRATEGY. I'll explain. We were never punks at the company. Sure, we've dealt with things emotionally as well, and we've burned a lot of time and money unnecessarily along our business journey. However, we have been trying to make well-thought-out decisions for the last year or two. We justify them internally, validate them, ideally budget them, etc. We don't shoot from the hip that much.
Seeing as how we were divining the end of 2021 from an orb, we were pretty out of it. Normally, I admit this. I'm not blaming it on some macro, the energy crisis, inflation or the war in Ukraine that accompanied us throughout 2022. The reason is that those plans, visions or activities were not as cut-and-dried as they could have been. Why? Because we never had a proper strategy at Expandeco.
Sure, we have always wanted to be a good partner, perform good service, innovate, expand, look for opportunities and, of course, make some money along the way, but TODAY that's no longer enough. 
Maybe the "trying to do things the best we can" in e-commerce was still going through our minds 5 years ago. Now that's a hell of a lot.
Ask yourself: "Would I build my company from scratch today, in 2023, just as successfully, but with a 5- or 10-year-old mindset?" I guarantee you, the answer is no. If there is another Steve Jobs reading this, have him email me immediately. 😊
That's the fun part of it for me in business. We are all going through a constant progression – learning, sharing experiences with each other, reading books and case studies as well as inspiring people. When we fall off this wagon, we immediately feel how much we are starting to lose ourselves. I realise that I regularly make mistakes. I am sure that, even if I read this article a year later, I will tell myself that I could have written it better.
My sole - sort-of unsolicited - two pieces of advice.
AD1 – you are who you are. I repeat – educate yourself, keep your eyes open and surround yourself with intelligent colleagues and entrepreneurs. Spend time with the people you love, who think positively, who enrich you with their wisdom, humour and humanity. Do what inspires you.
AD2 – Set a clear vision and strategy for the company. I do not have a guaranteed recipe. We are also in the process of learning how to do it. The process kind of hurts, takes a long time and costs a lot of money and energy. If you do not know how to do it – google it. Do not be afraid to consult with more experienced people or find someone full time in your company to help you out. Something different may suit everyone. A mix of all of the above worked for us. 😊
So what about Expandeco?
I feel like the whole year has been one big spring cleaning that is not over yet. It all starts with a vision – a strategy, goals and activities that will only become fully manifested in 2023. We wouldn't have co-founded it ourselves because it overlaps with every single department and every single colleague. This entails difficult changes.
Expandeco is more different than ever before. It is the role of management to convince colleagues that any change has merit and is not the result of our unnecessary whims.
Of great help in implementing the changes are the reinforcements that have joined our board in 2022 – COO Michal, CPO Dusan and CFO David. We have also been helped by other quality hires – Rišo as head of localization brings the necessary technical know-how to the department; Bart as head of the Polish sales team is the main driver of our continued success in Poland. By the way, you can see all of our current open positions (in Slovak) at www.expandeco.com/kariera.

Our team is stable. I am grateful for the trust of my colleagues. Some have been with us for 4 to 5 years and are able to adapt as the company grows. After so much time, it is natural that there are colleagues who need to get off the merry-go-round. One of my colleagues leaving after a really long time is Dorka – a team leader in the customer support department. It is also in this way that I want to thank her for her great work, dedication and contribution to Expandeco. Dorka, I wish you many more successes. 🤞
There is a lot I could write a litany about here. I will gloss over the plans for now concerning the major school with investors (yep there was "courtship" this year too), changes in our collection point infrastructure, automation, files, etc. I do not want to be laughing at myself a year from now. 😊
Some growing numbers
All things considered, 2022 was a successful year for Expandeco overall. The turnover will be approximately EUR 2.4 million, which is growth of 30%. It is confirmed that expansion is the key to the long-term success of online shops. If you have a financial cushion, I recommend investing in opening a new market. You spread the risk and the business will be more stable in the long run. You'll especially appreciate it in tougher times.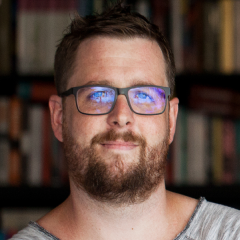 Our growth is nicely illustrated by two figures: 500,000 customer communications handled and nearly 200,000 returns processed. Again, I tip my hat to all of my colleagues who have contributed to this growth. I give you my sincere thanks.
I do not want to "flex" too much, but we have been riding at our growth rate since 2016. I am extremely proud of how we have been able to reaffirm our position as a leader in the provision of comprehensive expansion services, even in a very difficult 2022. Clearly, it is not just about growth. Someone just needs a local, sustainable business that grows 5-10% annually and it is fine. We at Expandeco are extremely passionate about growth and it will never be any different. 💪 Let us pour ourselves some champagne, but 30% does not demonstrate such a high-powered trajectory. I personally know many Czech-Slovak companies that would give us a run for our money.
Good times vs 2022-2023
In good times, even less capable firms thrive. The entire e-commerce segment was experiencing golden times, consumption was fabulous and 2022 broke the trend. Personally, I think 2023 is going to be the most challenging year for e-commerce in a decade. I will be very happy to be wrong, of course. I look at it a little masochistically, as just another opportunity. The grain is separated from the chaff. The companies that will gain victory will be those that are more efficient and take advantage of the few opportunities for growth in 2023. Again, expansion is an opportunity even in difficult times.
In conclusion, I wish the entire segment, my partners and colleagues a successful 2023 and good health. I guess we do not need to ask for more.
Did you like the article?