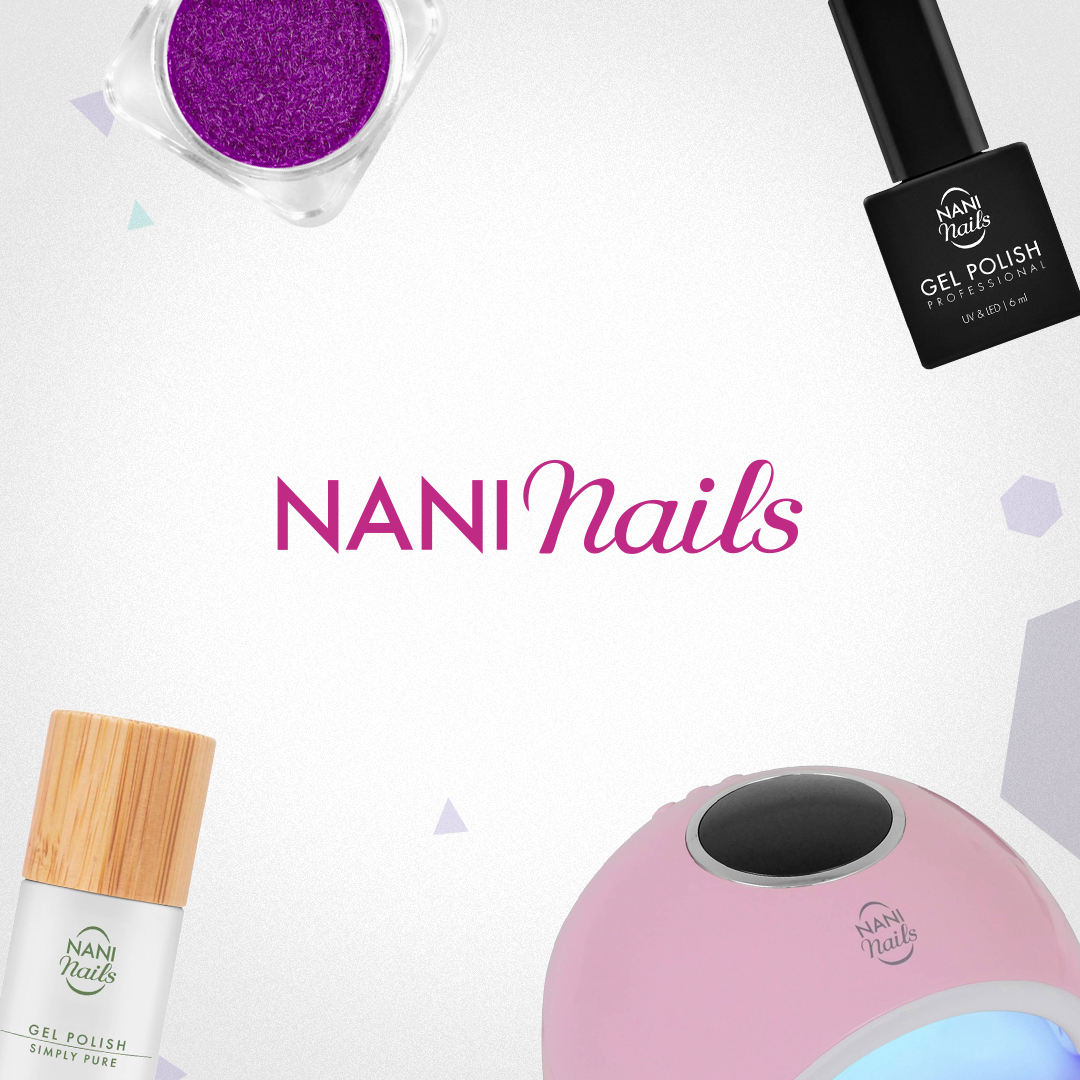 How to Reduce Customer Service Costs by 65%
In the NaniNails case study, you will learn which services have been able to significantly reduce costs, how the customer experience has improved and how market research becomes important when expanding into foreign markets. 
Average monthly service cost per country
1100 €
Approximate monthly cost (two employees)
3200 €
Long-term reduction in customer service costs
-65%
Which services help to optimize costs and improve customer experience when expanding abroad?
Download case study
The Czech leader in the professional nail cosmetics segment currently sells in Slovakia, Croatia, Romania and Hungary. It is also preparing to enter the Slovenian market in the near future. Although the first steps abroad were not successful, they decided to expand to other countries. However, it was necessary to fine-tune existing services, streamline processes and optimize costs. These were mainly professional website translations and reliable local customer support. How have they managed to reduce costs, improve the customer experience and launch successful businesses in other countries?  
About NaniNails
The story began to be in the Czech Republic in 2012. The name "Nani" in Hawaiian means "beautiful" or "graceful". Paradoxically, two gentlemen, Dávid Peterek and Tomáš Kuča, are behind the brand. They started by selling silicone watches, furniture and glasses. However, the moment they got their hands on nail modelling products, they decided to give it their full attention and tap into its strong potential. As business grew at home, so did the appetite to expand abroad. And so today they operate in several countries and continue to expand their reach. 
Not only translation, but also localization  
However, full-fledged operation in the new environment quickly revealed its shortcomings. The cooperation with the translation agency was lengthy. The translations were not sufficiently localized, the communication in shared documents was opaque and there was a lack of time flexibility for longer and shorter texts.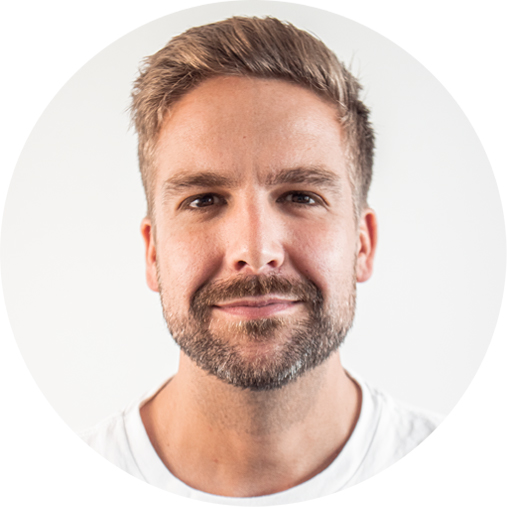 "We later found out that the translations were performed by an elderly couple who didn't know cosmetic jargon, knew virtually nothing about nails, chose their words incorrectly, and it took us quite a while to fine-tune the translations."
It was necessary to eliminate errors in the descriptions on the pages, to localize the texts and to edit them. In practice, this means entering all texts into a clear CRM system. Already in the first months, the translations were at the level of hundreds of translations per month. 
Problems that required a solution: 
✅ cumbersome communication with the original agency
✅ very demanding time requirements
✅ insufficient keyword analysis
✅ unlocalized translations, unintelligible sentences
✅ high agency and staff costs
✅ slow customer service response
✅ increasing number of negative reviews
✅ cluttered communication in shared documents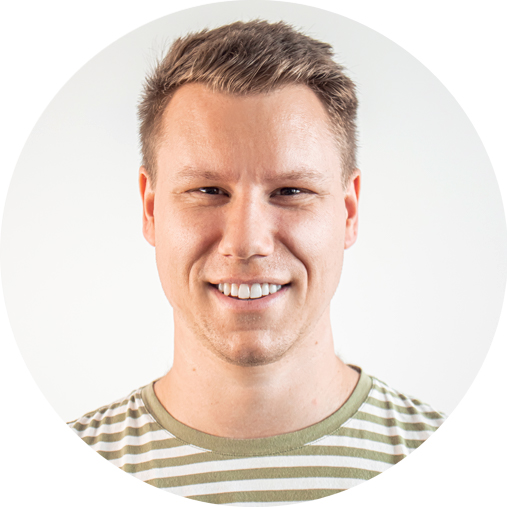 "Expandeco offered us the solution we were looking for. Quick translations will arrive quickly, longer ones within a few days. Everything is managed internally by Expandeco without our intervention. Whether it's one translation or thousands – everything is  flexibly handled."
Professional service as the basis for customer satisfaction 
Acquiring staff abroad is expensive, often inefficient and quality is difficult to track remotely. Seasonal demand also needs to be covered, not to mention bureaucracy, which often has no clear rules. It is important to work with experienced specialists who have a perfect understanding of your products and brand.
The initial experience with the agency was not satisfactory in a number of ways: 
❌  cases took a long time to resolve
❌ customers demanded cases to be resolved in an earlier time, burdening the customer service line
❌ lacked a clear CRM system
❌ customer support was working on the level of Excel documents, which was not sustainable with the increasing number of orders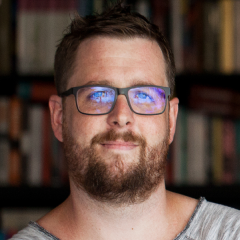 "Outsourced customer service helps bypass the difficult process of building your own team. At the same time, it optimizes high input costs and does not show the need to employ its own people."
Without market research, expansion does not pay 
The NaniNails online shop launched on the Romanian market without any previous experience. Thus, without a comprehensive market analysis, it was not possible to identify the largest competitor offering the same product. It is well established in the country, locally known, and provides superior logistics and customer service. Despite a lot of effort devoted to marketing and improving services, local players naturally have more power. 
Expansion into other countries was supported by data and in-depth analysis. The turnover in the countries surveyed confirms its importance. 
Percentage comparison of turnover in countries where there has been expansion with/without market research: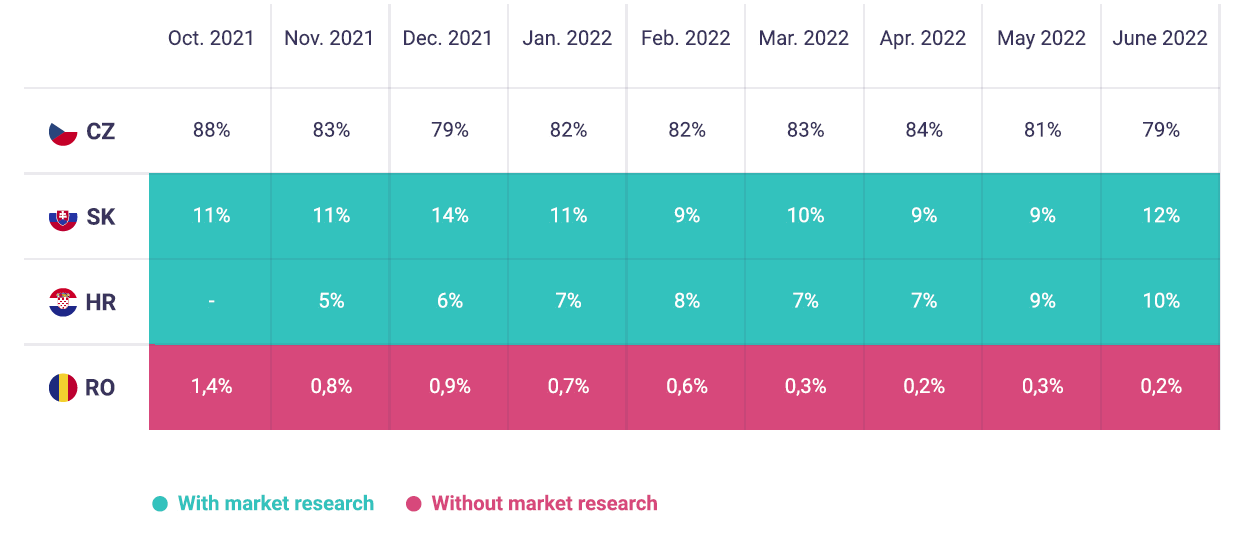 The expansion story is not over yet  
The owners also see potential for business development in other countries. Preparations are currently in full swing. Collaboration is also being developed in setting up marketing activities, keyword analysis and communication with local influencers. Expandeco also provides verified contacts to external lawyers or local agencies as part of the consultation.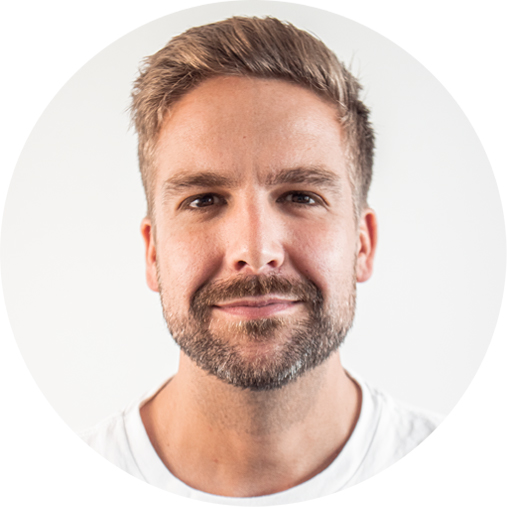 "We recommend expansion for online shops that are in the black in the domestic market. However, we recommend not underestimating the quality of market analysis in the first steps and to use the existing infrastructure of agencies such as Expandeco. The fact that we underestimated Romania cost us much more."
Gain inspiration in your business with a case study in a clearly designed PDF.
Download case study
Are you interested in our services?
We are happy to help you successfully expand across borders with our comprehensive services.