In the previous article, we've outlined some basic information about the German ecommerce scene, from the characteristics of customers, popular products, to customer support in German, marketing, and in the second part, we'll give you advice on how to resolve deliveries, payments, SEO, and we will add a few legal tips that we have encountered in helping our customers to expand.
Optimization for mobile devices
M-commerce in Germany is growing fast: According to Ecommerce News, it represented 18% of sales in Germany in 2018 and recorded a 23% increase over 2017. This means that any marketing mix and content should be optimized for mobile phones.
But it is not enough just to localize content to German, the content format itself needs to be modified. Mobile data flat rates are quite expensive in Germany, causing customers to think twice about what to spend their data on. Therefore, avoid sharing too many videos, photos, or similar content, the CTR on this site will be minimum and the money you spend on advertising will go to the bin.
Instead, focus on providing easy access to product descriptions, customer reviews, delivery information, refunds, and pricing details. According to a survey, up to 26% of German customers compare prices via their phone, so comparing product prices between you and your competitors can also help you in a competitive fight.
Search engines remain the primary source for searching of customers, so it's important to have a well-mastered SEO and customized online store for mobile devices. However, as many as 71% of consumers would choose to buy the product through marketplaces in Germany and not directly through the retailer's website. This is also confirmed by the fact that Amazon, Otto and Zalando, the three largest marketplaces, generate as much revenue as 97 other major German online stores together. Now that you are planning to expand into Germany, you should not overlook these marketplaces.
By 2020, 66% of online customers are expected to have at least one order per year on their phone or tablet, not only because of the added convenience, but also because of the growing trend of mobile device screens and improvements in mCommerce.
Delivery
Delivery is an important part of ecommerce in Germany. About 83% of German customers said they would rather order from an online store that offers better delivery options. You can have the perfect website, set up marketing channels, but if you haven't resolved your order logistics, you're losing your profits.
Offer a variety of delivery options, a great advantage is the free shipping offer. Tracking of shipments is a matter of course and the option to choose a delivery date is also very much desired. DHL is a very popular company for domestic shipments, while UPS, FedEx and postal service are popular for cross-border transportation. Choosing to have several delivery methods can have a positive impact on customer satisfaction in 79% of cases.
Germany has the highest rate of return in Europe. Depending on the industry, the rate of return may exceed 40-50%. This is supported by German companies with well-developed infrastructures that provide them with a competitive advantage. For example, Zalando offers 100-day free claims that customers now expect from other vendors. This is one of the reasons why German customers are familiar with a large number of complaints, often ordering more sizes of one product and simply returning the wrong ones.
This pressure on companies also affects foreign companies. The main reason why Germans avoid buying from abroad (although Germany is responsible for 15% of global cross-border sales) is that it is difficult and costly to return such orders. Therefore, if you manage sales in Germany from abroad, you need to have well-set logistics, fast delivery methods and the same level of return service.
It is for this reason that Expandeco offers a collection point in Germany, which reduces the cost of reverse logistics and gives you more trust of local customers.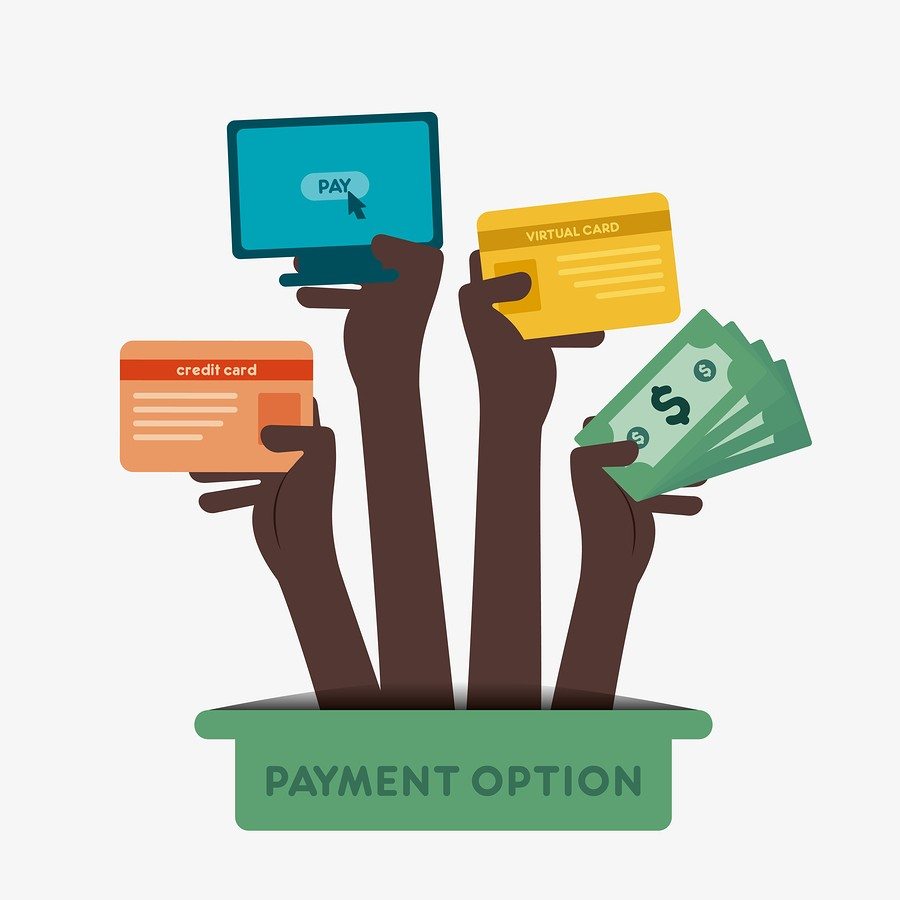 Payments
The German market is dominated by bank transfers (transfers and direct debits), whether through SOFORT, ELV, Giropay or Paydirekt.
With regard to online shopping, mobile payment, and the use of the phone to pay for goods and services at the point of sale, these forms are surprisingly slowly becoming established in Germany, where cash remains the king for most forms of purchase. However, the popularity of these forms is growing slowly but surely as consumers acclimate to digital purchasing and payment options.
This slow emergence of new technology is also underlined by the fact that the German population is also growing significantly towards older age and many of these older people have relatively conservative shopping habits. This is changing because the benefits of mobile shopping are becoming more obvious, but the process is undoubtedly slower among the elderly.
According to thesurvey ofOptimizely, 52% of Germans leave the shopping cart if their preferred payment method is not available. Given the Germans' historical reluctance to share their private data online, it is less likely they use credit cards to pay for goods on the internet, so you will need to provide alternatives.
Invoice is one of the most popular payment methods in Germany because it allows customers to try or test the product freely before they commit to pay for it. Another payment option in Germany is an installment payment - you only need to pay the minimum amount on the invoice and then the rest in installments.
There are other options, such as PayPal or other online wallets, while alternative payment methods such as Paydirekt are increasing in popularity due to the additional security they provide. Other popular forms of online payments include SOFORT, ELV, Giropay and Ratepay.
Electronic wallets (such as PayPal, Apple Pay and Android Pay) are expected to outperform bank transfers as a preferred method of paying in e-commerce by 2021, according to Worldpay's survey.
Cross-border trade has been slowed by concerns about the security of personal data, so it is important that you offer payment methods that the Germans know and rely on, otherwise they will buy from competitors.
SEO in Germany
The 2017 survey showed that the number of searches in Germany exceeds 4 billion per month, of which 37% was one-word terms, 32% two-word, 25% was three and four-word terms. As in other countries, search terms are becoming more descriptive and more detailed, so focusing on long-tail KW will provide great SEO results.
Link building in Germany is a rather challenging task, as German webmasters rarely approve requests for link exchange. The best tactic is to create links with organic content, PR articles, and the adding to appropriate directories as a last option.
If there is one lesson that foreign marketing specialists need to learn about success on the German market, it is that they can't simply copy the strategies they use at home. The Internet market in Germany is very different in nature and quality is always considered more important than price.
Distributor restrictions in Germany
In distribution agreements, manufacturers and suppliers tend to restrict distributors from selling goods online, and there is no different in Germany either. Is it up to the European Court of Justice (ECJ) to give a preliminary ruling on internet sales restrictions on a case-by-case basis, but how to deal with the restrictions for now?
Renowned brand manufacturers are trying to use e-commerce market opportunities in Germany while trying to preserve their brand image. As a result, producers have imposed on their distributors several types of restrictions, in particular:
* Complete ban on Internet sales
* No third-party online sales platform (especially marketplace)
* operation of classic shops as support for internet sales
* dual pricing
* quality criteria for online sales
However, the antitrust authorities have recently subjected such restrictions to control and enforced the rules also in e-commerce. As a result, a number of antitrust court rulings have been taken in favor of and against such restrictions, eg. on the:
* Handbags
* Sportswear (Asics)
* Logos Clause (Adidas)
* Electronics ("Sennheiser" and "Casio")
* luxury cosmetics / perfumes ("Coty")
* software ("Google" that requires manufacturers to pre-install applications from manufacturers) and so on
Restrictions on online sales have also recently been subject to control by the German Bundeskartellamt (Federal Anti-Monopoly Office), which generally takes a critical stance against such restrictions, including restrictions on sales through third party platforms.
However, the decision of the German Supreme Court is still missing. However, there is also a clear answer to the question of what suppliers and distributors can validly agree on, especially in the case of luxury goods.