We've gathered for you knowledge from 5 CEE countries to help you succeed in this ecommerce region.
Trust
Trust is one of the most important factors in business. On one hand, the customer buys products and expects them to be as they are pictured on the website. On the other hand, if you are a seller and your customer chooses to pay cash on delivery, you expect he will pay for it. And everyone in Central and Eastern Europe must work on this mutual trust.
Cash on delivery percentage: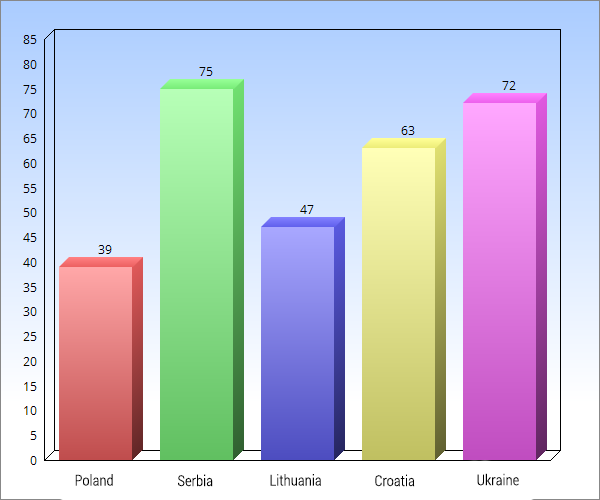 Customers often do not trust bank transfers or credit card payments. In some cases, there are not enough good (or trusted) payment systems, or they do not trust the package to be delivered if they pay in advance.
On the other hand, for online store owners is this form of payment very bad for a number of reasons:
* They get their money after a certain time, sometimes after a month
* Lost money for packing and shipping if the consumer chooses not to pay and pick up the package
* If the customer does not pick up the package, it is often stored in the mail or courier service for up to several weeks and can not sell it to another customer

Logistics
The logistics is the last thing many business owners think about while setting up a new eshop or expanding into a new country. Online stores are greatly prepared on a graphical, UX side, the products have good pictures, descriptions, they are ready for online marketing, but logistics are not solved, which is a big mistake. The way of ordering, choosing how to deliver and returning possible complaints are very important tasks that need to be resolved as soon as possible.
Customers are becoming increasingly impatient and price-sensitive, which means that many of them expect not just delivery the next day, but even delivery the same day. And if they do not get this from your store, they will look for another one. The same applies to delivery prices. You can not win only with the product prices because people realize that the final price also includes shipping costs.
One of the important information for the customer is the shipping cost for delivery back store's address in case of complaints. If the customer sees the return address outside of his country and the cost is several times higher than the national one, it will probably discourage him from buying. That's why Expandeco offers you a collection service in Europe that will solve your problem in case of reverse logistics.
What would motivate mercenaries to shop more online: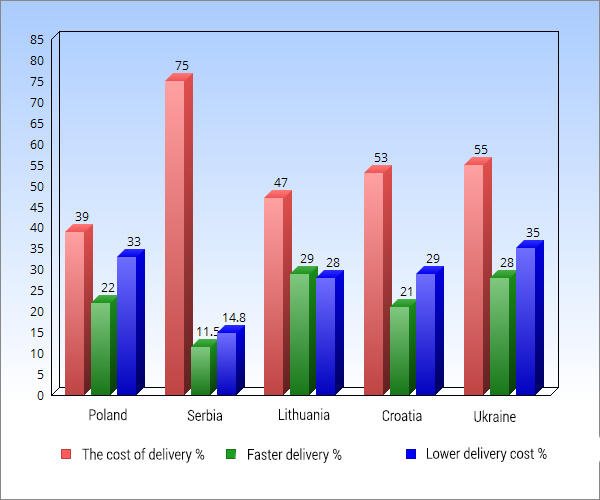 The Expandeco advice is - ask for a quote for a number of courier services in the country, negotiating suitable terms often takes longer, but looking at the table and possible profits from orders in the countries are definitely worth the time and nerves.
Mobile devices
Up to 61% of Poles started buying on the smartphone, but finished it on a tablet or laptop. Therefore is your store personalized for a variety of mobile devices? If you've ever prepared a store, you know how complicated it can be to adapt all the necessary features to different devices.
In most cases, it means you have to get rid of some features or it will look different on your mobile phone than on your laptop. It is therefore very easy to make a mistake that will cause your potential customer to feel uncomfortable and leave your eshop without a completed order.
Online Shopping Devices: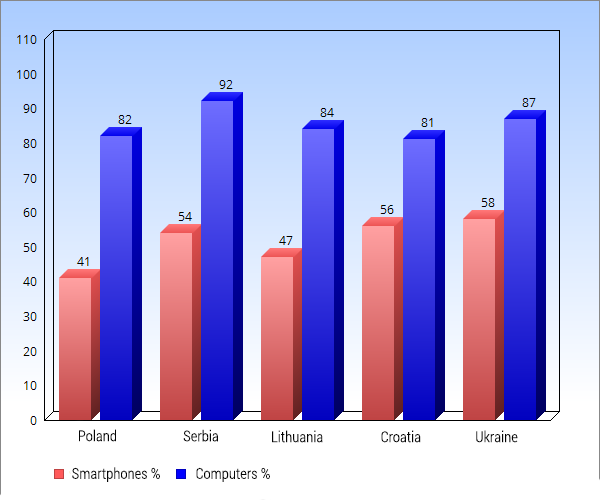 Experience with products
The fact that programmers and creators are happy with the final version of the store still does not mean the customers will feel the same way. Of course, based on your knowledge and experience, you will know what mistakes you should avoid, but post-marketing testing should be your permanent job. Sometimes really small details make a difference in whether or not the customer makes an order. There are many different tools to help you measure everything that's happening on your website, making it much easier to remove the barriers that prevent people from shopping on your online store.
What obstacles have customers experienced?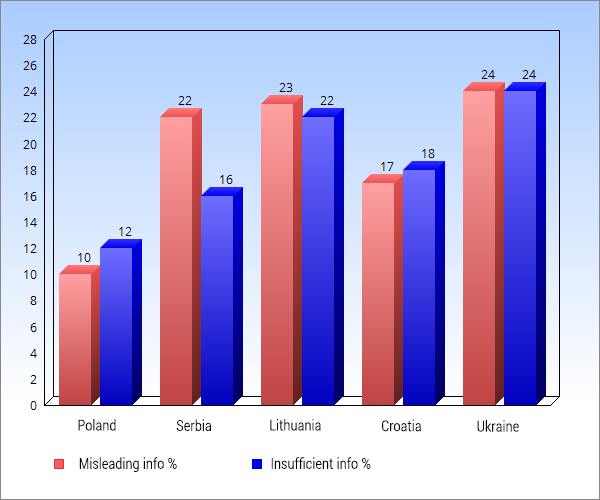 When creating an online store, you have to remember that your client can not physically feel and test your products. All you can do is provide as much detail as possible, with detailed descriptions or high-quality image-displaying products.
Omnichannel
If you only sell online, you need to further describe your products online. But if you also have a classic store and online too, omnichannel is something you have to use unambiguously.
Practical example:
Imagine you want to buy a brand new computer. The first thing you do is research. Read articles from professional journalists and bloggers, ask your colleagues and relatives, you also use price comparators. With the proper knowledge, you visit a store to buy a notebook you have chosen - this is called ROPO - Research Online, Purchase Offline.
You are being contacted by a retailer, you are advised to another model that he thinks is better equipped and the price is also somewhat lower. Unfortunately, this notebook is not available in the store, but you can buy it in the online store. After a quick survey you decide to buy (opposite ROPO). And this is one part of the omnochannel.
What are the biggest problems in Central and Eastern Europe in terms of Omnichannel?
* Not all products are always available online
* No option to file an online complaint about the product bought offline
* Inability to return products purchased online at the classic store
* Inability to pick up items purchased online at a classic store

Expandeco's opinion:
Today, customers are gathering information and are increasingly expecting a simplified and personalized online experience in classic stores as well. People in the e-commerce environment in Central and Eastern Europe need to understand that there are two options: putting global standards into their online stores or the foreign eshops will take their place when expanding their business.
For more information about expansion, do not hesitate to contact us.