In 2018, Romanian customers made more than € 3.5 billion in online purchases, up 30% year-on-year!
These statistics and assumptions come from the GpeC and major players of Romanian ecommerce market. This year-by-year increase is one of the biggest in Europe for the second consecutive year, demonstrating the huge potential of the Romanian ecommerce market. On average, Romanian customers spent 10 million euros every day.
The value of € 3.5 billion is only for an e-tail segment, but does not include payments for services, airline tickets, holidays, tickets, and so on, where the value of online purchases would increase considerably. By 2020, online commerce is projected to exceed € 5 billion!
The volume of the entire Romanian retail is estimated at about 45 billion euros, with an ecommerce value of 8% (5.6% in 2017, 4% in 2016). This value is still low compared to developed countries in Europe, but it demonstrates the huge growth potential in the coming years.
PC vs Mobiles
The number of Internet users is increasing significantly, which is reflected in the volume of online sales. Although there has been a significant increase in the volume of traffic from mobile idevices (80% in 2018, 10% in 2017 and 30% in comparison with 2016), online purchases are still higher on computers - average 243 RON / 51 euros , compared to 210 RON / 44 euros from mobile devices.
The big difference is in the conversion of devices where computers still dominate. This means that Romanians like to browse online stores on their smartphones, but like to complete their purchases on computers that have a large screen. It is also due to undeveloped online stores that do not keep up with Western standards.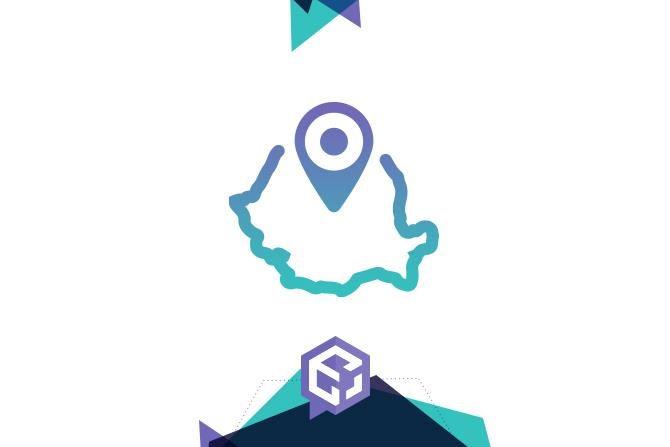 Online shopping barriers
According to the survey, the main reasons why Romanian customers do not buy online:
- No confidence that the products on the website correspond to the reality: 65% (slight decrease)
- Inability to see, feel and test products: 58% (increase)
- Distrust of Online Stores / Fear of Fraud: 46% (Decrease)
- Delivery charges excluding product price: 33% (slight increase)
The two most important arguments to convince non-buyers to take a step towards online shopping are:
- Lower product prices than in physical stores: 65 (significant increase)
- Fast order delivery: 38% (significant increase)
- 38% of online customers are more impatient at delivery speed, which required shorter delivery times, ideally on the same day they placed an order
In addition to fast deliveries, customers also expect fast customer support answers to their questions or requirements, the most ideal:
- Real Time: 23%
- in a few minutes: 20%
- in a few hours: 16%
- on the same day: 31%
- in a few days: 6%
- at any time: 4%
It is therefore crucial for your ecommerce success in Romania to handle customer support in Romanian. So take advantage with Expandeco, a leader in Europe in providing customer support not only in Romania and providing you with customer communication by telephone, email or LiveChat.
Those who decide to buy online at the expense of physical stores identify the following major benefits of e-commerce:
- saving time
- products can be easily compared online
- a greater range of products than in physical stores
- online is cheaper
- comfort
Main product categories sold online in 2018 (depending on frequency of purchases):
- Electro-IT products (average order value was RON 876 / € 185)
- Fashion (average order value was 222 RON / 47 euros)
- Cosmetic products (order average 213 RON / 45 euros)
- tickets and travel services
- Furnishings and Decoration (average order value was 480 RON / 102 euros)
- books
- Gifts and flowers
- Tickets for shows and concerts
- Auto & Moto (average order value was 430 RON / 91 euros)
- Baby products (average order value was 275 RON / 58 euros)
As well as in 2017, the buyer decided to buy from notoriously known retailers who have the lowest prices and shortest delivery times, which are the main factors in buying decisions.
On the other hand, online customers are willing to buy more or from unfamiliar stores if:
- online stores have displayed the final price of the product with all taxes or additional costs
- Online shops respected delivery terms and promises to customers
- Online shops have published stock status information in real time
A typical Romanian online customer makes an average of 9 online purchases per year, while the most active online shopping category is 16-34 (up to 52.3%). In addition, the Kantar Millward Brown study shows that 38% of Romanians made online purchases at least once in the last 12 months, thereby outpacing other countries such as Greece and Portugal (36%), Italy (34)%, Croatia (29%) and Bulgaria (26 %).
Black Friday 2018 - sales over 250 million euro
During the Black Friday campaign in November 2018, Romanian customers created online purchases in value of more than € 250 million, by 30% more than in 2017.
According to eMAG, Romanian intentions to by on Black Friday has increased from 44% in 2017 to 51% in 2018, with the annual sales volume at this holiday at 8-10%, and about 40% of total sales of the year has been created in November-December.
15,000 online stores in Romania
The number of online stores in Romania has more than doubled in the last year (from 7000 in 2017). This increase is remarkable if we take into account the fact that in 2016 there were approximately 5,000 online stores. According to the survey, there are up to 35,000 websites that have a basket feature implemented, but have very low traffic, so they are not considered.
Most online retailers start their business directly on the marketplace without having their own website.
Romanian ecommerce in numbers
The average conversion value is 1%:
-bookstores 2.7%
-Home & Garden 1.33%
-beauty 1.21%
-fashion 1.07%
-baby supplies 1.05%
-electro and IT 1.03%
-health 0.77%
-jewelry 0.53%

Payment Methods:
-cash on delivery 83%
-card 15%
-others (micro-SMS) 2%

Main Activities of Romanian Internet Users:
- Social Media 86%
- Email 59.3%
- Product and Service Survey 58.6%
- Listen to music 50.9%
- Online Shopping 43,5%
Expandeco's opinion
The ecommerce market in Romania has increased considerably in 2018 and reveals an increased appetite of domestic residents to shop online, making Romania one of the most attractive countries to expand. Now is the best time - the market is still sufficiently tolerant and the accelerated growth trend will continue in 2019 and beyond. Therefore, do not miss the opportunity and expand as soon as possible!