Do you have an online store and you are considering to expand to the Hungarian market? The Hungarian online market is still under development compared to the Czech-Slovak markets. How are the Hungarian price-comparison portals? Which of them are interesting?
There are several price-comparison portals in Hungary. We decided to inform you about the most relevant ones in terms of web traffic and quality of provided services.
ARUKERESO.HU
Arukereso.hu is the most known Hungarian price-comparison portal. It has been operating in the Hungarian online market since 2004. On the date of April 3rd 2016, it included 2 024 active online stores that have offered 6 750 000 products. This Hungarian price-comparison portal has a well-known owner in the Czech-Slovak online market – South African e-commerce giant NASPERS, which is well-known to us from Heureka or MALL.cz
Arukereso.hu lists on its site the cost per click from 10 to 29 forints (around 3 to 9 cents), depending on the category. In addition to price-comparison itself, Arukereso.hu is also considered to be the leader and authority to award credibility certificates for online stores.
The credibility service of online store is called "Megbízható Bolt Program." More information may be found on the subpage that is intended for partner online stores, where you will learn the complete information on the provided services and pricelist.
OLCSOBBAT.HU
The Hungarian price-comparison portal Olcsobbat.hu was found in 2005. It's considered to be as one of the most known portals in Hungary, indirectly recognizing its second position in the market. :)
The cost per click is to 33 forints (around 11 cents), depending on the category in which a product is placed. On the date of April 3rd 2016, in the system were included 3 576 online stores, which is even more than in case of the leader of the market Arukereso.hu, but this is caused by different methodology.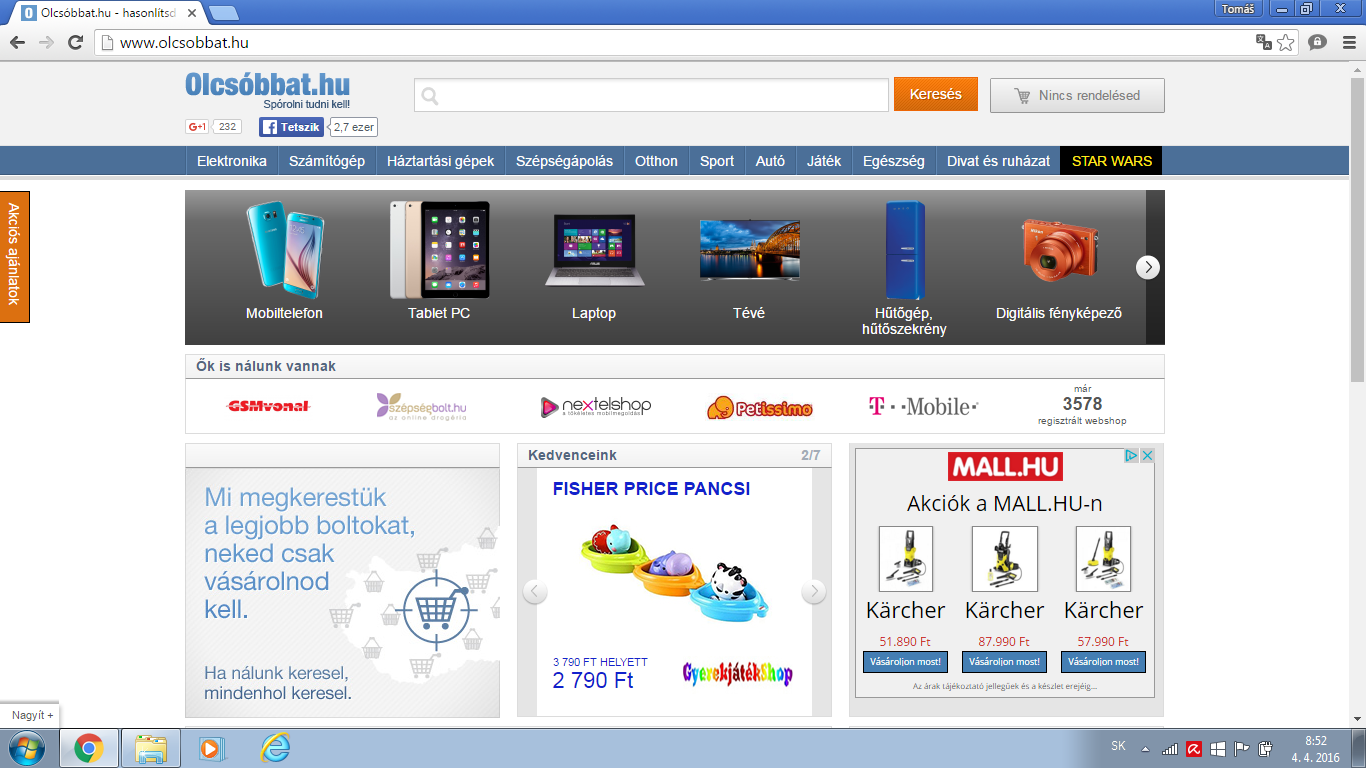 ARGEP.HU
From our point of view, the last relevant price-comparison portal in Hungary is Argep.hu. In this portal are registered around 1 800 online stores. The interesting thing is that you will not find all categories in this price-comparison portal. The portal Agrep.hu is primarily focused on the category of computers, electronics, photo and home.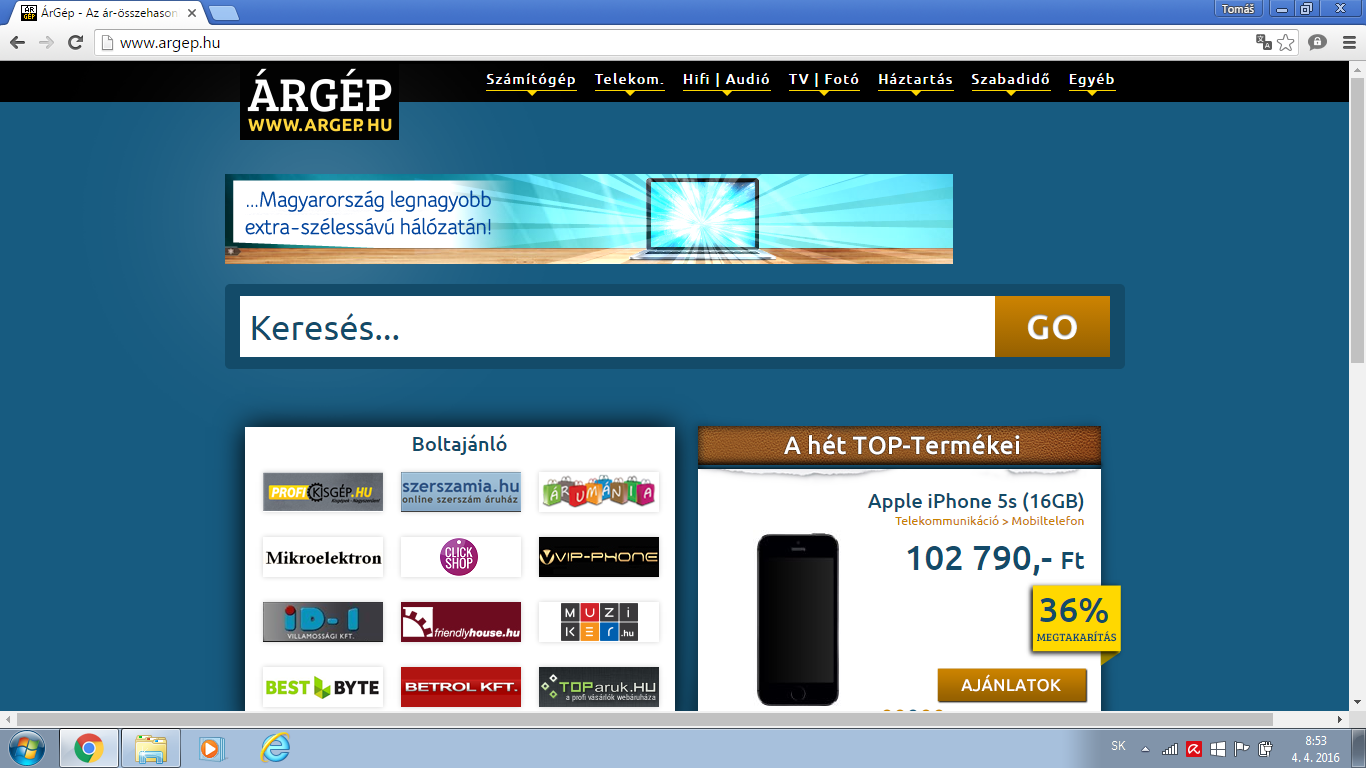 View of Expandeco.com
If you decide to expand to this market, we definitely recommend to register in the price-comparison portals in Hungary. It's necessary to be aware of a few basic differences. Compared to our well-known Heureka, the cost per click is lower in most categories of Hungarian price-comparison portals. On the other hand, Hungarian price-comparison portals have much lower traffic than we are used to in the Czech Republic and Slovakia. This is mainly due to the different buying behavior of Hungarian customers who are not so price-sensitive. Undeveloped Hungarian e-commerce market, which is still waiting for the best times, also plays its role.
Good news at the end
Good news, not only for Hungary, is that online stores and experts anticipate an annual double-digit increase in e-commerce turnover in Hungary in the following period. Among the skilled Slovak and Czech online stores, the topic of expansion to the Hungarian market is very resonant recently. With their quality and experience, our online stores would be definitely a very strong competition for home-based online stores, which are still a few years back. To expand business to Hungary with your online store is not as complicated for Slovak and Czech online stores as you originally thought, you can make sure about that!