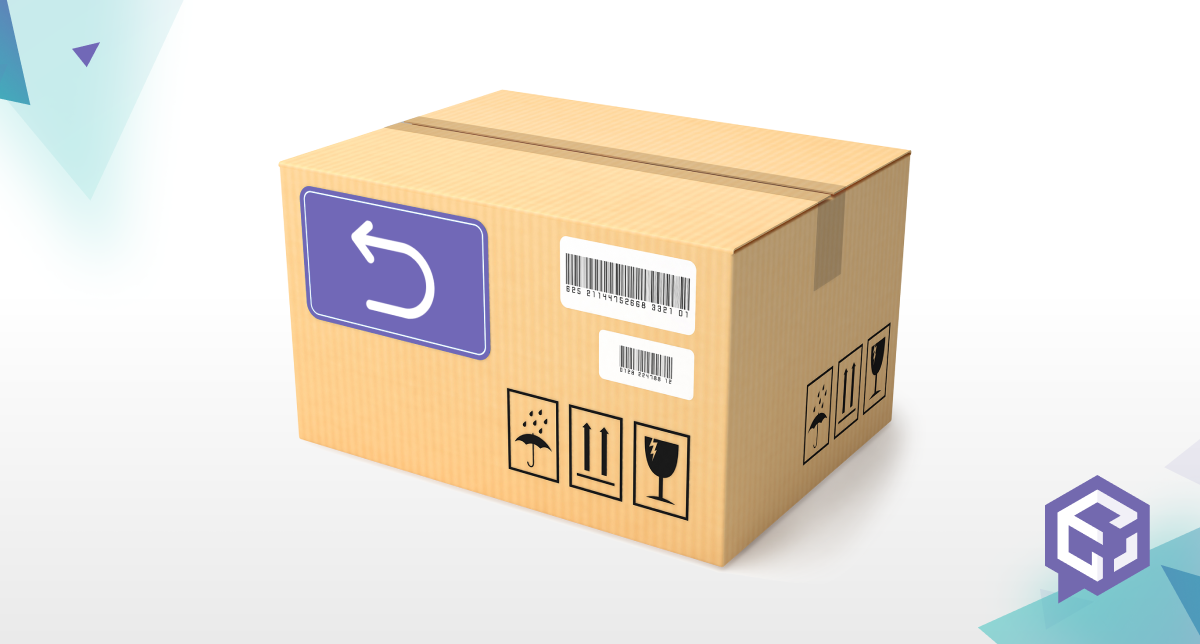 A boot-shaped country is not very logistically advantageous for European online shops. Deliveries are thus complicated by the less accessible Southern Italy. The Greeks, on the other hand, with their "tomorrow is also a day" attitude, are not very bothered about the delivery speed of parcels. However, Southern European customers, as in other countries, are demanding in terms of service, demanding hassle-free returns, and the quickest possible resolution of their complaints. This is what can be solved without compromise by collection points abroad.
On the other hand, however, there are ever-increasing costs for online shops to resolve the return of goods back to the retailer as cost-effectively as possible. For example, if Italians do not like Slovak boots, the simple possibility of returning them will not deter them from trying them on and buying them again as a more successful new purchase. With a collection point in Athens, you can even serve customers on the Greek islands. Thanks to local addresses, online shops are closer to their customers and thus directly improve the customer experience.
A lack of online shops in the mecca of luxury fashion
Italy is Europe's third-largest economy, which is strongly linked to luxury fashion. The number of domestic online shops is still unable to meet the demand of a population of 60 million. Naturally, the young generation is the main purchasing power, but older people are also generally open to online shopping. Italian consumers take quite a long time to decide on their online purchases. Therefore, reminders, for example with the option of saving items for later, greatly help in achieving conversions in the shopping cart. However, it should not be forgotten that there is also a relatively large difference in purchasing power between the north and the south of the country.
6 hours – average daily time spent on the Internet
50 million active Internet users
33% e-commerce growth rate
55% of the population regularly shops online
The importance of the 6 most important factors that influence online shopping among Italian customers: 
63% free shipping
47% coupons and discounts
38% reviews
34% easy online payment
9% easy returns
1% next day delivery
Average indicative annual expenditure by category:
Fashion: €15.8 billion
Electronics: €11.7 billion
Personal and household care: €6 billion
Furniture: €3.4 billion
Toys and hobbies: €3.2 billion
Food: €3 billion
Source: www.datareportal.com
"Tomorrow is also a day" as a competitive advantage
With more than 10 million Greeks living in the south of the Balkan peninsula and on some 2,000 islands, this is a logistical challenge for domestic and foreign online shops. Often, therefore, domestic or well-localized online shops are preferred, where up to 80% of the population shops. Therefore, a local collection point can be a decisive competitive advantage. By delivering and resolving the returned goods early, you can surprise the Greeks and then convince them of the benefits of further purchases in your online shop. While expansion is greatly facilitated by the use of the common European currency, there is often more bureaucracy for which to be ready before entering the Greek market.
80% of the urban population
8.5 million active Internet users
6 hours – average daily time spent on the Internet
€733 – average annual online expenditure per capita
5.5 million people regularly shop online
Percentage importance of factors affecting order fulfillment:
68.2% free shipping
51.7% coupons and discounts
48.3% reviews
44.6% easy online payment
39% loyalty points
36.5% easy returns
35.9% payment on delivery
Average annual expenditures in each category shown in euros:
Fashion: €1.5 billion
Electronics: €897 million
Personal and household care: €893 million
Furniture: €337 million
Toys and hobbies: €290 million
Food: €67 million
Source: www.datareportal.com
What is reverse logistics?
Reverse logistics is the return of goods from the customer to the online shop. It is especially important for online shops that sell goods abroad and do not have their own physical representation in the form of a warehouse, store, or office. For most customers, this means that they will not buy from the online shop if they do not have a home address for returning the goods.
"Having a local address will give you increased trust from overseas customers, increase conversion, reduce your reverse logistics costs, and speed up the claims and returns process." – Tomáš Vrtík, CEO & Partner, Expandeco
How does returns management work at Expandeco?
If we receive the return at our collection point abroad, we will process it completely within 24 hours (48 hours at the latest) as a standard. We register the packages in our internal system, where the online shop has real-time information about the status of all the registered returns. According to the needs of the online shop, we also open the packages and check the returned goods.
Thanks to this, the online shop can handle the customer's request earlier, refund the money, or send a different size of the goods, etc. The return is then stored and prepared for consolidated collection. The periodicity of dispatch is agreed in advance. As a standard, we send the collected goods once a week. However, the interval can be adapted to the needs of the market or seasonality.
Did you like the article?