We have prepared for you a more detailed overview of the Polish ecommerce market.
The size of the ecommerce market in Poland was estimated at 9.7 billion euros at the end of 2017, at the end of 2018 it was zet about 12.1 billion euros and by 2020, an increase of up to EUR 16 billion euro is estimated. With double-digit annual growth, Poland is one of the fastest growing e-commerce markets in Europe. The digital economy currently accounts for 3% of Poland's GDP and is expected to rise to 9.5% by 2020. Currently, ecommerce in Poland represents 8% of retail sales and is expected to reach up to 11% within 2-3 years.
Sophisticated logistics structure
In Poland, e-commerce has recently become one of the most important drivers of economic development, contributing to the rapid growth of logistics operations, currently up to 60% of the stores used by retail chains and logistics companies are mainly used because of e-commerce. Thanks to this, companies such as Amazon and Zalando have chosen Poland for headquarters of their logistics centers.
If you are going to expand to Poland, we recommend Expandeco's service collection point in Poland, which will significantly reduce the monthly cost of reverse logistics.
Simple and affordable internet access through multiple tools, comfortable online shopping platforms and customer-oriented regulations accelerate e-commerce growth. Online retailers benefit from the recently introduced Sunday trading ban when most retail businesses are closed during official holidays and also two Sundays every month. They plan to extend this ban to all Sundays by 2020.
Poland has a total of 27.8 million Internet users. About 24.1 million people use personal computers and 22 million use smartphones and tablets. More than half of the customers use multiple devices for online shopping. That is why it is very important to have a customized your website for mobile devices, which will increase your conversion rate.
More than 20% of mobile Internet users use mobile phones for shopping. The mobile channel generates more than 20% of all sales for almost 20% of online stores, and 10% -20% of all sales for 24% ecommerce vendors. The mobile segment is the fastest growing part of this market. However, many e-commerce platforms continue to struggle to make their platforms user-friendly for mobile devices.
In general, the number of Internet users in Poland who participate in online shopping has increased. 48% of internet users shop online in 2016 and 54% in 2017. By 2020, up to 70% of all Internet users in Poland will shop online.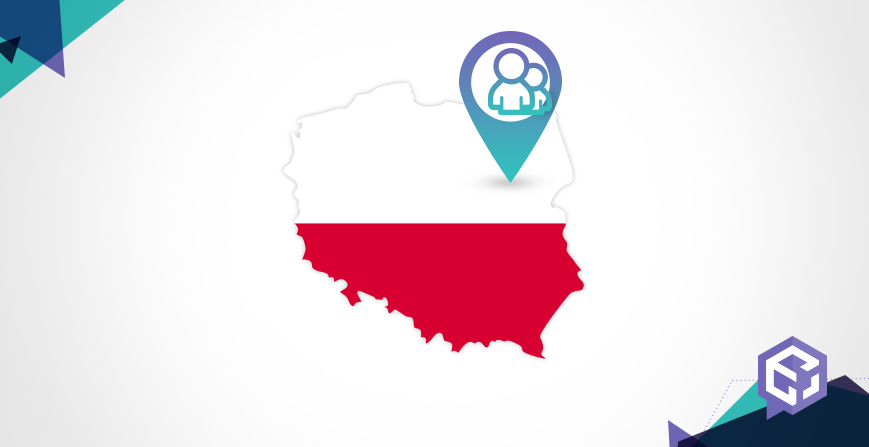 Current market trends
As technology changes allow customers to easily compare prices and products offered by different vendors, retailers tend to advert their inventory by combining traditional and online sales channels to maintain or expand their customer base. More and more traders are also investing in advanced analytics tools. First of all, they reach customers through personalized advertising and online content marketing. In terms of product popularity, the fastest growing market segment is online food sales. This segment is expected to reach € 585 million by 2020, an increase of 458% over last year by more than € 105 million.
The vast majority of online shopping is done in Poland. The most popular products purchased online are clothing, shoes and accessories, toys and childcare, home appliances, consumer electronics, books, music and movies, and cosmetics. Other popular products include tickets, sports equipment, tourist equipment and travel services.
Cross-border e-commerce
While only 16% of Poles made purchase in foreign classic stores, up to 40% of Poles never made a purchase from abroad via the Internet. At the same time, just over 10% of Polish online shops sell abroad. This makes Poland, together with Romania, one of the countries with the lowest level of cross-border electronic transactions in the EU. This is also the reason why localization is the key to success in Poland.
As for the quality of online shops, the Poles have to catch up. Currently, only about 35% of Polish companies use online shopping platforms, with about 30% of businesses, especially the smaller ones, not owning their own websites. Especially experienced foreign eshops can use this fact in their favour.
In general, e-commerce platforms in Poland are interested in working with foreign suppliers and selling their products online. However, many cooperate only with European companies as they have little experience, if any, in negotiations with suppliers from the United States and China and logistical support is limited.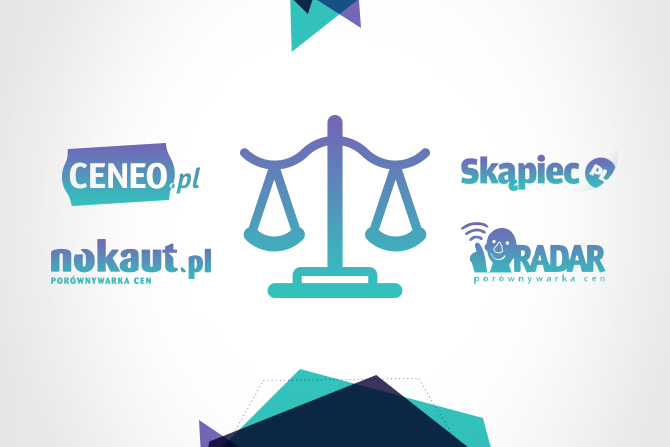 Popular e-commerce sites
The most popular ecommerce platform in Poland is Allegro with more than 50% market share. Originally founded as an auction platform, in recent years Allegro has expanded its services and currently hosts a number of vendors that make up 90% of their site offerings. In November 2017, Facebook launched its Polish marketplace, which is rapidly gaining popularity. Amazon also has a large presence in Poland, where it operates five fulfillment centers in addition to the R&D center. Amazon offers pages in Polish on its German platform.
Top ten ecommerce platforms in Poland:
Allegro.pl - All kinds of consumer goods
Ceneo.pl - Price comparator
Euro.com.pl - Consumer electronics and home appliances
Mediaexport.pl - Consumer electronics and home appliances
Zalando.pl - Fashion
Empik.com - Books, games, toys, music, gifts, tickets for cultural events
Domodi.pl - Fashion
Aliexpress.com - All kinds of consumer goods
Allani.pl - Fashion
Skapiec.pl - Price comparator

Online payments
About 70% of Polish bank customers are actively using internet banking services. Poland is also one of the strongest markets in Europe for mobile payment technology and leads in number of contactless transactions. About 90% of all cards issued in Poland are contactless (same as in the Czech Republic), while up to 83% of cards issued in Germany do not have such a possibility.
The most popular payment methods are fast money transfers that prefer more than 50% of buyers, while credit card and cash on delivery are 23% -24% of payments. As for money transfers, PayU is the most popular service, followed by Przelewy24 and Dotpay. Customer preferences are likely to change with ApplePay's launch this year, as well as the Facebook gateway.
Digital marketing
Online advertising increased 9% in 2017 and its value exceeded 1 billion euros. The value of digital advertising is expected to surpass traditional advertising spending by 2020. Up to 75% of small and medium-sized enterprises in Poland use specialized digital marketing companies. Google and Facebook ads accounted for 64% of all digital marketing spending.
While 62% of online stores paid for search engines, more than 50% placed paid ads in social media, mainly on Facebook and LinkedIn. The best selling category in Poland is clothing.
The most profitable period for eshops is the Christmas season, with up to 42% of all sales. Black Monday and Cyber Monday are new in Poland, but they are becoming increasingly popular with Poles.
Expandeco's opinion
Poland's population, increased popularity in online shopping and, on the contrary, lower quality of most home-made online stores are the reasons why it is worth to expand to Poland as soon as possible!