13 Steps of Website Localization: improve tonality, products, basket, discounts and holidays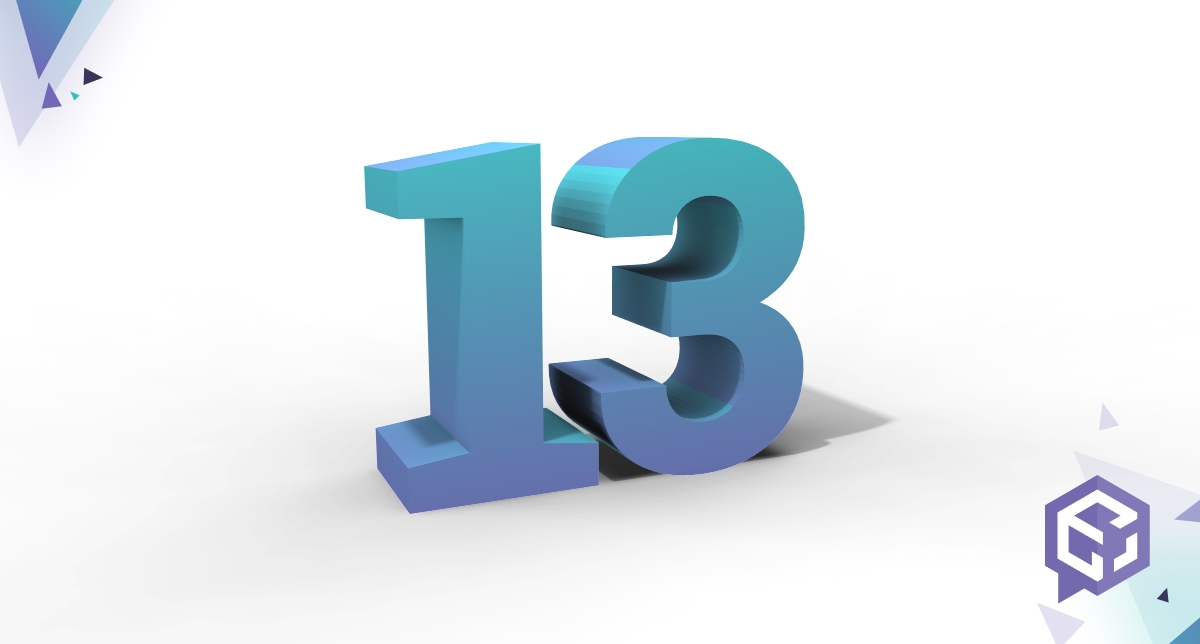 Localization during expansion is and always will be an absolute necessity. Especially for those who want to succeed in the new market. 
Naturally, the website is the first thing to be thoroughly addressed when entering the new market – fine-tuned online content is the cornerstone of any e-commerce success. However, you may be surprised what is hidden under the online shop localization. We have prepared a complete list and a summary checklist for our newsletter subscribers.
Why localize the website?
Localizing the website to a new market doesn't just mean translating it. When you do the localization thoroughly and correctly, you are virtually indistinguishable from home-grown players. "Creating a website in a local language is one of the first steps if you are serious about expansion," explains Paweł Bilczyński, Expandeco's Sales Manager for Poland. "Investing in quality will manifest into how you are perceived in the country. Cheap translation can be both grammatically and meaningfully correct, but without understanding the local customer - the translation may seem to them to be machine-translated, illogical, strange and full of sentences that they would not say in such a way. If you want to look like a Polish or any other online shop, the customer must feels like at home wherever it is." What to care about when translating the website?

1. Coherent Domain and Brand
Website localization naturally starts with purchasing a local domain. If you have a unique and memorable name, it will be easier and such domains are usually available. Some entrepreneurs already have them purchased in advance for most EU countries, which in turn allows them to keep expansion under a uniform name and brand. The problem arises if the name of your online shop matches the focus in which you do business, such as NajlepsieObrazy.sk or TopObrazy.cz. "Many such generic domains are occupied, which in itself complicates expansion. In any case, we at Expandeco recommend considering expansion under a uniform name," says Tomáš Vrtík, Managing Partner.
It is possible that a few years ago, when your online shop was established, you did not plan that one day your business would grow into new markets. "If that time wasn't five years ago, make it today. In terms of brand coherence and memorability, it is appropriate to communicate one name across markets. It will also facilitate your other marketing and graphic work," adds Tomáš. 
TIP: If your name is "too" Slovak or Czech and it will not make sense in the new country, consider switching the name into the local language. You will still maintain a unified brand. An example is Rohlik.cz and its Kifli.hu Hungarian offshoot, where they left the complete visual identity of a successful Czech brand. 

2. Unique Selling Proposition (USP)
Reflection requires brand positioning during expansion. If you boast of the densest branch network in your home country, and this is the main selling argument for your buyers, you can hardly take advantage of this competitive advantage in a new market. Find reasons why locals should be buying from you. For example, Bibloo's Fashion online shop and concept store has the following reason in seven European countries: "As a foreign player, we were able to cope with local online shops in the speed and quality of logistics, reverse logistics and customer care." 
How to create a unique selling proposition before expansion? If you do not have an internal person in the team, Tomáš Vrtík advises you to find a partner in the given market who will create a connection - he/she will supply you with news from the market and act as a kind of newsfeed from which you will draw. "I strongly recommend traveling to the country - even for a month to find out how young people live, how your target audience lives, both in the city and on the periphery. Talk to people, make as many contacts as possible during your visit." You will understand the mentality of the nation and you can be authentic in the new market - or the new market will no longer be a foreign market for you. According to Tomáš, the aim of localization is precisely authenticity in the new market: "If you hear from the customer in communication or reviews: Wow, you're from Slovakia, I didn't even know that. You have a great service, stick to it. - It's the biggest reward for online shoppers."

3. Product Portfolio
The third area you need to think about is adapting the product portfolio to the new country. Therefore, website localization should go hand in hand with, or be based on, market research. Then, according to Tomáš Vrtík, you will not happen to copy your 20,000 products of white electronics and when expanding to Ukraine you will find that there is absolutely no interest in some brands of washing machines or microwaves, while they maintain popularity on the market for which you would not even find a proper supplier at home. 
Selecting products for expansion is one of the most underrated steps. This is related to the preferences of each market, brand search and brand popularity. AEG washing machines can be found in the top ten of Slovakia four times (in the first, third, sixth and eighth positions), in Hungary once (in the ninth position) and none in Romania, but the Arctic and Beko brands are the winners here. Or another segment: acoustic guitars. In the Czech Republic and Hungary, the top ten consists of a wide range of manufacturers - different position, different brand. In Romania, then, in the top ten, we find guitars from three manufacturers: 6x Fender, 3x Yamaha and 1x Ibanez. 
When you start, it is good to enter the market with sought-after products.
According to the head of Expandeco, there are de facto two strategies. "When you start, it is good to enter the market with sought-after products. Find out which brands in your portfolio buyers' market already contain and switch this section of your product feed on the website. Thus you will test how are you doing in the new country and you can gradually add more," the first recommendation reads. 
"You can also expand with brands that is yet unknown in the market, and you do not have competition in the given category. However, it is necessary to take into account the investment in brand awareness," adds Tomáš Vrtík. 
TIP! The location of the product portfolio (and product descriptions) must reflect local specificities. For example, for clothing and shoes, make sure that the country uses the size system common for continental Europe, otherwise you will have to re-number the goods. The size conversion table is then a solution for those who sell to a large number of other markets. 

4. Language, Tone and Terminology Adequate for the Target Group 
You will then continue to deal with the text itself. You want it translated correctly, of course, but that is far from enough. Most online shops outsource translations, it is logical - hardly anyone has bilingual members in the team who are copywriters in addition. Think clearly about your tone before the person or company you have selected starts translating. What target customers are you writing for? What tone of voice does your brand have? Are you a street fashion seller and can you address someone using the informal second-person singular pronoun? In such case, excessive sterility in the text would not fit the brand and would completely discourage shoppers. 
The biggest challenge of the entire website localization was to choose a quality translator.
If you speak more formally, for example to the B2B scientific community, too much playfulness may be detrimental. You can get to know an experienced translation partner by asking about it by themselves. "The biggest challenge of the entire website localization was to choose a quality translator. We did not make the right choice at first, the texts were translated by an older man. Our field is feminine and slang, which we use in Slovak, sounded ackwardly translated," David Peterek, founder of the NaniNails online shop,when expanding to Romania. 
How did he learn that the original texts were not well localized? "Ads that we had correctly targeted were not converted at all. Also occasional feedback from customers helped us decipher where the problem is. Expandeco helped us to translate texts correctly and the negative feedback disappeared. We are still catching up kinks to work out in advertising campaigns, it is a process," says NaniNails' director. 

5. Keyword Analysis and Localization, SEO and Meta data 
Sought-after terms may be different from domestic terms in the new market. Before switching all domestic keywords into another language, they need to be updated on the basis of a market survey. "I recommend doing keywords for each language separately, to help yourself with logic from the mother tongue: What could people possibly be looking for?" advises Lukáš Pitre, marketing consultant for e-commerce and adds: "Every language has a different structure, a different grammar, different synonyms, different descriptive phrases, and this is mirrored in different ways of searching. This is essential to know for both on-page optimization and campaign structure. Equally, each market is differently mature, and while somewhere the topic is relatively new and the keynote will be flat, elsewhere the topic may resonate more and the question structure will be richer."
Every language has a different structure, a different grammar, different synonyms, different descriptive phrases, and this is mirrored in different ways of searching.
According to Tomáš Vrtík from Expandeco, technical SEO can be set to be uniform across Europe: "In some places it will help and in others it can easily hurt, but I'm an advocate of technical SEO being procured centrally." Off-page SEO - such as link building and other activities that yield better search rankings over the long term - requires regular work to keep up with local competition. Lukáš Pitre adds to this the observation that "the media market and its practices (including the prices of collaboration) vary dramatically. What is prohibitively expensive in Western Europe may not even exist in the East." Deal with a good freelancer or agency with local knowledge and the language skills to negotiate.
Meta data is also subject to localization. "For example, various superlatives or bargain discounts and special prices are popular with us. The German customer may perceive such communication as from a marketplace, untrustworthy, cheap and responds more to guarantees, signals of credibility and quality. Another country may prefer a national string, or conversely prefer foreign (Western) goods and services. Create meta data tailored to the market, either based on PPC tests or user research," explains Lukáš Pitre. 
TIP! Localization also applies to URLs. Also make sure you have all pop-ups, error messages and last but not least automatic emails or SMS's. 

6. Basket: Ordering, Payment and Delivery Methods 
How can you optimize the shopping experience to make your locals feel at home? Find out what it looks like at their home. "The search doesn't have to be difficult. Go to the largest local price comparison site and choose the best competitors in your segment - the ones with the most positive reviews. Then you simply click through, observe the common features of the baskets and try to get as close to this state as possible," describes the Expandeco head, describing a path available to everyone. "We can connect you to specialists in different countries who can prepare a cutomized basket for you."
Lukáš Pitre also recommends studying in detail what users are used to and not forcing them to think unnecessarily: "This also refers to visual hierarchy of information. To put it very simply: in Poland you will dazzle customers with visible savings and discounts, in Germany, on the contrary, with unmissable signs of quality and consumer confidence. Check your country's legal requirements - in Germany, for example, the functional elements of the basket are required by law, which nobody in Poland would care for. Southern and Scandinavian countries have a different culture."
You may also be interested in: 
What are the most common delivery methods, is it post, courier, or various pick-up points? 
Which courier companies are popular in the country? 
What percentage of shoppers pay by card, bank transfer and cash on delivery, and how does this distribution change depending on demographics? 
Which payment gateways are most commonly used in the country? 
TIP! On Expandeco's website you will find answers to every market we help expand into. You just have to click on the map on our homepage. 
However, the basket is not just delivery and payment. Observe how the local competition addresses the ordering method. Is it frequent registration or purchase without it? "For the Romanian version of the online shop we had to remove postcode from the order form. In the Czech Republic and Slovakia we have it as a compulsory entry, but Romanians do not know what the postcode is. It's a small thing, but essential. NaniNails CEO David Peterek shares a fresh experience: "Once we uploaded the county and city guide, the number of orders increased." 

7. Bank Account 
Perfect basket location may not be enough when the client reaches the payment options and sees the foreign account when making a bank transfer. "When you use the Slovak IBAN for payments in Slovenia, for example, the customer starts to speculate: Is it a local company or a foreign company? Why do I have to send money abroad? How much will it cost me? Will there be a problem filing a complaint? We always say to clients: If you've done a good job of localizing your website, mentioning a foreign account in the payment terms may surprise the customer. And ultimatelyalso discourage them," says Paweł Bilczyński, Expandeco's Sales Manager for expansion into Poland. "Apart from the fact that banks are taking fees on both sides and revalidation is going on. With goods costing €10, the customer will think carefully about whether they want to pay another eight in fees."
You will also save on local currency credit withdrawals and avoid unnecessarily high courier company fees. These work with central exchange rates, which you can lose money on. "You should open a local account automatically if you are serious about expansion ," Tomáš Vrtík, Managing Partner of Expandeco, has this tried and tested. "Do this from day one, when you start sending packages." The process of opening one usually takes two weeks, the bank verifies each foreign company. 
8. Collection Point for Returns 
Collection point means the use of a local address and reverse logistics by Expandeco in order to facilitate the return of goods to customers. This is a common problem for online shops in the fashion segment. "The need for a collection point becomes more important when you are a foreign player in a given country and you do not have your own physical representation in the form of a shop, warehouse or office," explains Tomáš Vrtík. 
What does it look like in practice? "We have listed Expandeco's local addresses in seven countries for online shops in those countries to receive returns, exchanges and complaints. It increased our credibility almost immediately, especially in Croatia, where our returns dropped by 25% in two quarters without us engaging marketing channels," says Peter Árva, head of logistics at the online shop and describes the experience with the collection point concept space Bibloo, "Apart from the fact that Expandeco dispatches everything at the collection points, we see the returns in the system immediately and don't have to wait for collection. So we refund customers within a maximum of two days instead of a week or more." 

9. Customer Care 
Localizing customer support is a big theme in its own right and should have a firm place in your expansion plan. In terms of website localization, one thing is important - in your online shop, the shopper should find a local phone number or email address for a native speaker (it helps if the email address for a specific person carries a local first and last name). 
TIP: The text of the Frequently Asked Questions FAQ should also be revised. Depending on how detailed is your FAQ, you may be rewriting the entire section. All references to your home market must go, replace the various contact information and processes with those that are current for the new market. If you have instructions in your FAQ for shoppers, make sure they make sense in the new language. And replace any Slovak PrintScreens with local ones. 

10. Terms & Conditions 
There are two (correct) answers to the question whether you have to rewrite the terms and conditions for each market separately. The first is that since consumer rights and data protection are subject to uniform standards and regulations across the European Union, it is common practice to translate terms and conditions across Europe. 
Even in this variant, which according to Tomas Vrtík is used by 95% of online shops, we recommend you to find out and incorporate local specifics. Indeed, some countries have adopted stricter measures than those recommended by Brussels. And according to a study by Árukereső.hu, the problem for e-commerce is keeping track of all the additions and changes to laws across markets: For example, 15% of foreign online shops operating in Hungary have not noticed the recent change in the Electronic Communications and Consumer Protection Act, and about another ¼ of online shops employ or hire a person or a lawyer directly to monitor the legal environment of e-commerce for them or to help interpret the law.
The second way is to have develop local business terms and conditions. Consider this option when expanding beyond the West, then a must if you are targeting markets outside the EU. 

11. Discounts and Promotions
Discounts as a sales tool are very susceptible to localization, according to the Expandeco boss, each nation reacts differently: "Central and Eastern European countries are used to discounts and promotions. There is a certain formula: the bigger the discount, the higher the interest of the average customer." This is confirmed by the experience of David Peterko, CEO of NaniNails: "Romanians are very responsive to discount promotions, more so than the Czechs. I do regular events every two weeks." Other times, personalized offers or loyalty programs work. Know your country and your target group, just don't overdo it with discounts. "In Hungary, for example, discounts are regulated in such a way that you have to discount an entire category of products by a certain percentage in order to be able to say in a campaign that you have a 75% sale," adds Tomáš. 

12. Holidays 
The icing on the localization cake is working with local holidays and important dates. If you reflect the important days of a country, it has a very good effect on customers. It helps even more if you are known to be an international online shop. "If you react to the anniversary of the founding of their state and combine the campaign with some kind of discount or benefit, it is a very sympathetic gesture, and no e-shopper has ever gone wrong doing it," says Tomáš Vrtík. 
TIP! According to the head of Expandeco, there is untapped potential in the various world days that are related to your field. For example, did you know that there is an International Stationery Day? 

13. Regular Content 
Localization isn't just about a polished website - as a brand, you communicate further through regular content on networks, in articles or videos, ads, and even in phone and written communication. "In Expandeco, in addition to the translated and localized website, they translate the content for our blog and FB, which we prepare ourselves. They also help us with arranging PR collaborations," says the head of NaniNails. According to Tomáš Vrtík, they help in creating content for the blog, networks and campaigns for various holidays, local and international. 
Expandeco TIP: Set up a successful translation process the first time!
How to set up the web translation process and who to entrust it to? According to Tomáš Vrtík, several factors are important when choosing a person: "First, he/she should have regular contact with the market. Especially for a native speaker, after ten years in the Czech Republic, he/she may lose touch with his/her active language and its development. Also, keep an eye on the price of translations, a standard page for a couple of hundred euros will definitely suggest that the quality will be different."
The right person will have questions: they want to know what works for you in your home country, learn about your products, find out about tonality, refine your terminology. "At Expandeco we provide translations into many world languages, but we always make sure that we are able to deliver 100% quality translations. Part of that is the confidence that we can operate in the client segment. If it is a very demanding topic, such as pumps, we can expand our capacity with a translator working in that segment," adds Tomáš. 
When you start a collaboration, regularly check the quality. Have smaller sections of text sent to you, which you always approve. You avoid a negative scenario where you have to completely rewrite an entire website.
In terms of translation processing, make sure that the person or agency you choose works with CAT translation automation tools. "These tools work with duplicates. If you have 100 handbags on the site, each description tends to have the same sentence or paragraph, which you just need to translate once. Translation is easier and cheaper," reveals Tomáš Vrtík. Based on experience, he adds a final tip: "When you start a collaboration, regularly check the quality. Have smaller sections of text sent to you, which you always approve. You avoid a negative scenario where you have to completely rewrite an entire website." 
If you've come this far, it shows that you care about proper localization. Download our checklist, which will guide you through all 13 steps of localizing a website and remind you what you need to adapt to the new market. 
Did you like the article?